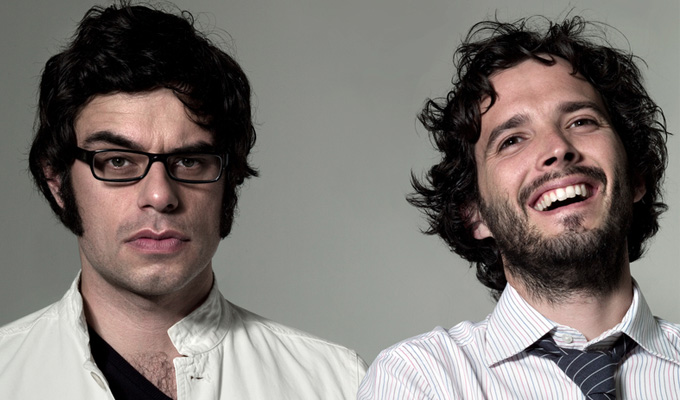 Flight Of The Conchords 'to tour again'
Flight Of The Conchords could be hitting the road again – with some new material. Jemaine Clement told the Hollywood Reporter that he and Bret McKenzie 'are planning on touring later on in the year in the States. It isn't very solid yet, but we've been talking about it.'
KATY BRAND is piloting a Radio 4 comedy panel show about religion. The comic, who has a degree in theology from Oxford University, will be hosting a run-through of And God Laughs in London in March. The show promises a 'humorous look at religion' as four guests test their knowledge of the 'customs, beliefs, texts and cultures of world religions, big and small'.
RICH FULCHER is making an online comedy series for Comedy Central in the States. He will be the host of an as-yet-untitled show that takes absurd hypotheticals seriously, in the vein of a science or history show. Earlier this month it was announced that Fulcher is piloting a show for Channel 4 in which he plays a porn shop owner.
MARK WATSON is not the only comedian staging a marathon gig for Comic Relief. Improv troupe Non De Script have announced that they will be performing a 24-hour show starting at 7pm on March 13 at Blessings Bar in the City of London. Guests popping in will include Pippa Evans. Tickets and details. Watson is hosting a 27-hour show – one for every year of the charity's existence – at the Pleasance in London on February 27.
THE UDDERBELLY will be returning to London's South Bank again this year, running from from April 9 to July 19 alongside the London Wonderground Spiegeltent for cabaret shows. Acts appearing will include Katherine Ryan, The Horne Section, Festival Of The Spoken Nerd, Richard Herring and James Acaster.
Published: 30 Jan 2015
What do you think?