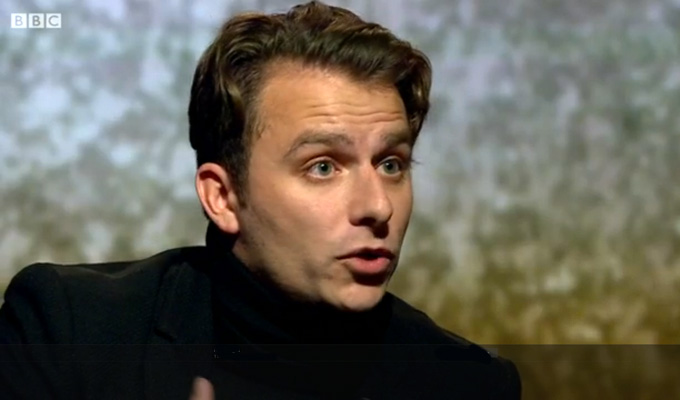 Dapper Laughs is back
Dapper Laughs has made a new video – just a month after Daniel O'Reilly vowed to kill off his alter-ego in a row over promoting rape culture.
A new video has been released on YouTube, depicting the laddish pick-up artist in heaven, being attended by a well-endowed female angel.
The voice of God tells him: 'You must go back down to earth. You are needed down there.'
Returning to the land of the living, Dapper encounters his creator, a broken man in the wake of his BBC Two Newsnight interview when he appeared contrite amid accusations of condoning sexual harassment.
O'Reilly asks: 'What are you doing here? You're supposed to be dead? I killed you off.'
Dapper responds: 'What killed me off was you coming on Newsnight, cocklocking yourself wearing that turtleneck, looking like a French poet.'
O'Reilly then says the character was 'taking over my life', but Dapper declares that 'my work down here ain't finished'.
The video message, shared with more than 300,000 Twitter followers, concludes with the message: Dapper's back.
O'Reilly insisted Dapper Laughs was 'dead' in the Newsnight interview, following the cancellation of his ITV2 show On The Pull and his stand-up tour. It came after the emergence of a video in which he told an audience member at his live show: 'She's gagging for a rape.'
In the BBC Two interview, he said: 'It was a type of comedy that I should not have been doing… It was a shame that it went so far' – adding: 'Dapper Laughs is gone.'
But not for long, it appears.
Published: 25 Dec 2014
What do you think?