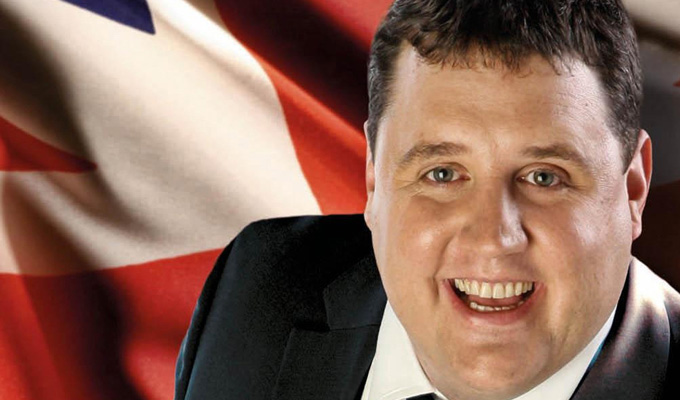 Peter Kay 'worth £25million'
PETER KAY is worth £25million, according to the accounts of his two companies, Good Night Vienna Productions and Hussein Traders, filed at Companies House.
LEE EVANS's Monsters was the biggest comedy tour of 2014, according to sales figures compiled by ents24.com. It also says that Kevin Bridges is likely to take that crown next year, as advance sales for his 96-date A Whole Different Story tour were the hottest. Dates.
A PLAQUE has been erected to Graham Chapman at one of his childhood homes in Melton Mowbray. Michael Palin attended yesterday's unveiling in Burton Road, where his Python college lived between 1953 and 1955. Palin said: 'I can almost feel him tittering slightly at all this - but I think he would have been honestly quite chuffed, quietly.'
FANS are being invited to 'swear along with Withnail & I' in a special screening of the cult comedy in Bradford on Avon, Wiltshire, tonight. It hopes to emulate the success of established nationwide 'singalong' events based around The Sound Of Music, Mamma Mia, and Frozen.
SANDI TOKSVIG and her partner Debbie converted their civil partnership into a marriage yesterday, as changes to the law allowing such conversions came into effect. The News Quiz host said: 'It's time. It's a better quality. It's about not being a second class status. It's about being exactly the same as everyone else. I'd marry her every day if I could.'
Published: 11 Dec 2014
What do you think?