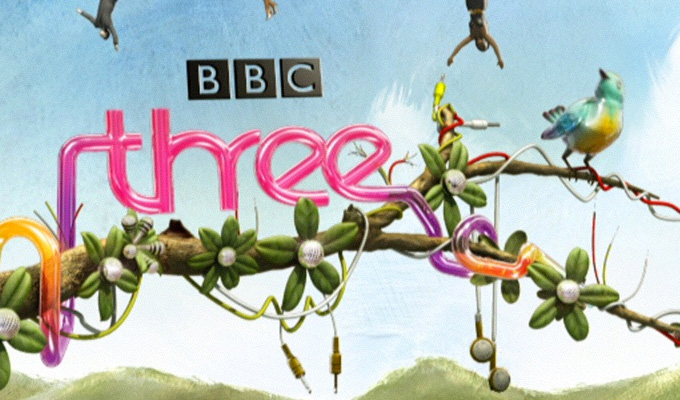 Plans for BBC Three revealed
BBC Three will feature two strands – one for comedy and one for factual programmes – when it moves online.
That is one of the key proposals outlined today as the corporation details what it plans to do when it closes the broadcast channel to save money.
The changes - which have yet to be given the go-ahead by the BBC Trust governing body - should cut the BBC's costs by £50million a year.
As an online channel, BBC Three will be based around two 'editorial pillars' – Make Me Think and Make Me Laugh, the proposals say.
BBC Director-General Tony Hall said: 'With the licence fee frozen we've had to make difficult decisions – and none more so than our proposal to move BBC Three online. In rising to this challenge, we've managed to come up one of the most exciting and ambitious proposals I've seen since I came back to the BBC.
'By searching out new ways to engage and entertain young audiences on their terms, the new BBC Three will be a great example of how we can reinvent the public service for the digital world.'
The BBC cited research which shows that only 28 percent of the average daily viewing for 16-24-year olds is traditional 'linear' TV, with the rest 'on demand'.
Damian Kavanagh, the executive in charge of the proposal, said: 'Our proposal is to re-invent BBC Three for the digital age and to take risks with ideas, talent and technology. This is not moving a TV channel and putting it online. This is new. We are the first broadcaster in the world to propose something like this.'
Corporation chiefs plan to use the bandwidth freed up by axing the BBC Three TV channel to launch BBC+1 and extend the hours for CBBC.
BBC Three has been a nursery for new comedies such as Little Britain, The Mighty Boosh, Gavin & Stacey and Julia Davis's Nighty Night – so its planned move to an online-only channel has proved be controversial.
Matt Lucas has said it would be 'really bad for new comedy' and Jack Whitehall, whose Bad Education airs on BBC Three, said: 'Their support of new comedy in particular is vital.'
Russell Kane, who presents Live At The Electric on BBC Three, added: 'I don't see why it should be cut because people who are younger have quieter voices in the political process.'
Published: 10 Dec 2014
What do you think?