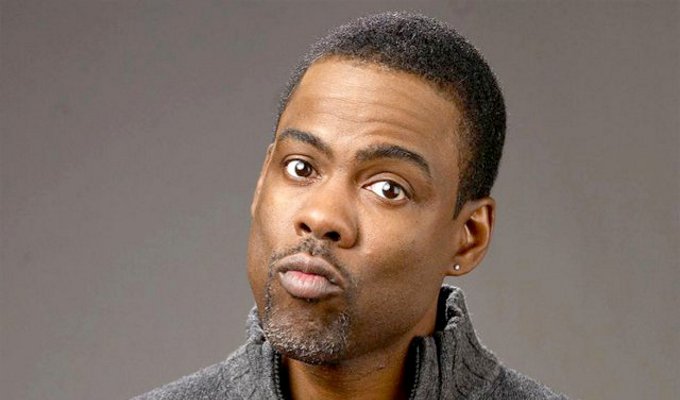 Cameraphones are crushing comedy
Chris Rock wants to ban mobile phones from comedy clubs – saying it stops comedians being edgy.
He said audiences were increasingly quick to take offence, and the risk of being caught on camera phone making an inappropriate gag put pressure on stand-ups to play it safe, even in the most intimate of venues.
In an extensive interview with Vulture, he said: 'I know Dave Chappelle bans everybody's phone when he plays a club. I haven't gone that far, but I may have to, to get an act together for a tour.'
Rock said that when comedians are workshopping new material in clubs 'it can get real messy. It can get downright offensive.
'Before everyone had a recording device… you'd say something that went too far, and you'd go, "Oh, I went too far," and you would just brush it off. But if you think you don't have room to make mistakes, it's going to lead to safer, gooier stand-up. You can't think the thoughts you want to think if you think you're being watched.'
He added that 'any comedian who is trying out material that's a little out there can be fucked by someone who blasts it on Twitter', putting the material out to the world out of context.
'And by the way,' he added: 'An audience that's not laughing is the biggest indictment that something's too far. No comedian's ever done a joke that bombs all the time and kept doing it. Nobody in the history of stand-up. Not one guy.'
Rock also said he had witnessed a growing wave of social conservatism among audiences, particularly on college gigs attend by 'kids raised on a culture of "We're not going to keep score in the game because we don't want anybody to lose."'
And he said that people often accused comedians of causing offence because they were seen as softer targets than, say, a journalist discussing the same ideas.
'It's not that people were offended by what I said. They get offended by how much fun I appear to be having while saying it,' he said. 'You could literally take everything I said on Saturday night and say it on Meet the Press, and it would be a general debate, and it would go away. But half of it's because they think they can hurt comedians.'
Published: 1 Dec 2014
Recent News
What do you think?