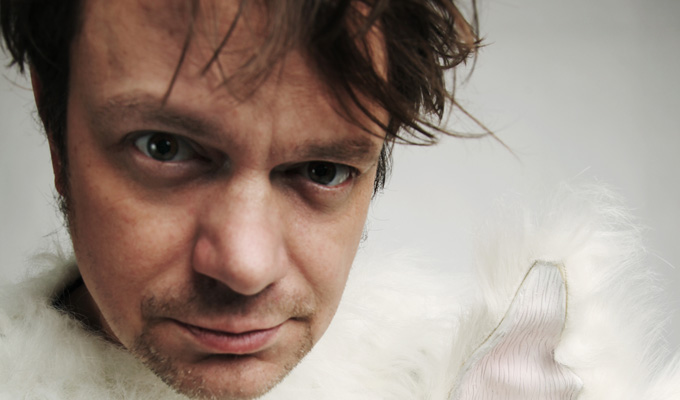 Liam Mullone brings disappointment to Radio 4
Libertarian stand-up Liam Mullone is making a comedy pilot for Radio 4, all about disappointment.
Liam Mullone's Disappointing World is a comedy lecture dedicated to history's losers – 'hopeless causes, rubbish empires, pointless wars and muddle-headed adventures,' according to the show's blurb.
The comic says: 'Having made human disappointment my life's work, it was an enormous setback to be offered a Radio 4 pilot. But then, that's just the sort of thing that happens.'
The pilot episode will be recorded in front of an audience at the Up The Creek Comedy Club in Greenwich, South London, later this month.
Mullone's stand-up will be interspersed with short sketches and a song, featuring guest performers Alexis Dubus and his French alter-ego Marcel Lucont, and Eri Jackson, the ginger half of Ginger & Black.
The show is being produced by Channel X North. Director of Programming Matt Tiller says: 'As a fan, I've been disappointed by Liam's progress for many years, so I am hugely excited to be bringing his unique voice to Radio 4.'
Mullone makes much of his libertarian views in his stand-up, which he describes as 'socially left-wing and fiscally right-wing'. Radio 4 chiefs have long said to be seeking right-wing comics, despite Andrew Lawrence – himself no stranger to the station – this week slamming the liberal bias and political correctness of the BBC.
Free tickets to the pilot of Liam Mullone's Disappointing World are available here. It is not yet known if the pilot will be broadcast.
Meanwhile, Marcel Lucont will also be appearing at Chortle's Comedy Book Festival later this month with his show What We French Think Of You British…And Where You Are Going Wrong. Tickets are available here or as a double-bill with veteran comedy writer John O'Farrell here
Published: 30 Oct 2014
What do you think?