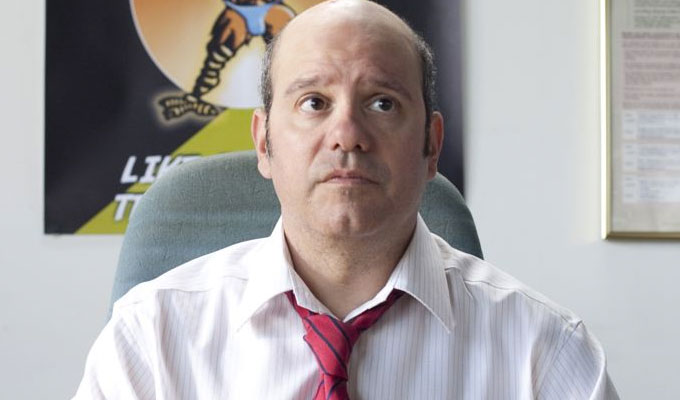 'Banned' David Cross track released
A David Cross routine deemed too controversial to include on an album release has finally surfaced after ten years.
The material was intended to be the last track of Cross's 2004 album It's Not Funny – but label Sub Pop dropped it for fear of consequences.
In the routine, Cross plays a country and western singer who has a conversation with God, played by the pre-recorded voice of H. Jon Benjamin, who plays Sterling Archer in the animated series Archer.
Cross has now released the track online for the first time as part of Stuart Goldsmith's Comedian's Comedian Podcast. Here it is:

Arrested Development star Cross says: 'If you listen to the CD you can certainly tell [the current final track] is not a closing bit... Sub Pop got nervous and I was furious, I was apoplectic, I can't believe you're taking this away...
'This is a bit that was cut out because Sub Pop was afraid they were gonna get sued, but this is the original ending of the CD.'
Sub Pop confirmed to Chortle: 'Yes, that's our recollection of the events as well.'
Cross gave Goldsmith permission to release the track in an email, saying: 'I, David Cross, of sound mind and body, do declare that this audio file, let's call it, Clapping in the USA is mine all mine. And I am happy to give it to Stuart to post on his podcast thing. Especially as I wilfully have no presence on Social Media.'
Goldsmith's podcast also includes a two-hour interview with David about his anger, the nature of offence in comedy, and his work on Arrested Development and Mr Show. It is available at www.comedianscomedian.com
Published: 24 Oct 2014
Recent News
What do you think?