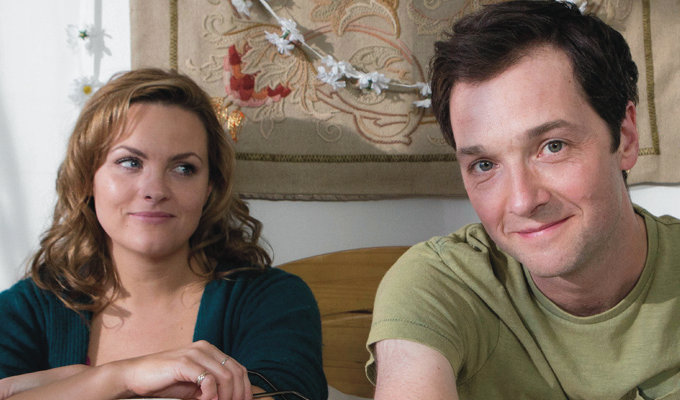 Sky won't be Trying Again
Chris Addison's comedy Trying Again has been dropped by Sky Living.
The broadcaster has decided not to renew the comedy, about a man trying to fix his relationship with his girlfriend who had an affair, beyond its first series.
Addison created the show with The Thick of It scriptwriter Simon Blackwell and starred as Matt, alongside Jo Joyner.
Sky Living said in a statement: 'Trying Again won't be returning to Sky Living for a second series but we'd like to take this opportunity to thank everyone involved in this critically acclaimed comedy.'
The first episode attracted 303,000 viewers when it aired in April this year, but the audience more than halved to 137,000 by the end of the eight-week run.
Sky has also decided not to renew Nick Frost's 1970s drama Mr Sloane for a second series – a decision programme-makers called 'a bit baffling even to us'.
The show aired on Sky Atlantic and also starred Olivia Colman as Sloane's estranged wife, Janet, and Peter Serafinowicz as his best friend Ross.
Published: 17 Oct 2014
What do you think?