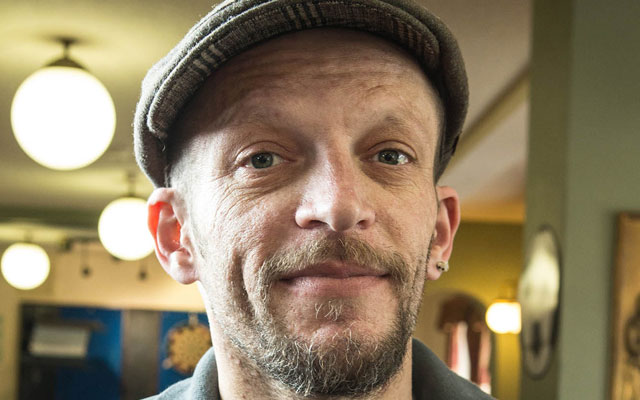 Comic Gareth Berliner joins Corrie
Comedian Gareth Berliner has landed a role in Coronation Street – his first ever TV acting job.
He will play Macca, a comic character described as a 'loveable rogue and a cheeky fella', who will first appear in the October 3 episode.
Viewers will meet him when the character of Kylie Platt returns to her old haunt, The Dog and Gun pub looking for her ex, Callum, father of her son Max. Macca is a mate of Callum's, and Berliner says: 'He's a bit rough round the edges and epitomises the life that Kylie left behind.'
The Birmingham-based comic said: 'He's a great character and funny to boot. He's great fun to play. I've got some funny dialogue and a Manchester accent.'
Berliner landed the role after producers saw an audition tape – even though he did not have an agent at the time. He added that after receiving the call from ITV: 'I had to mull it over for an hour or two. By hour or two, I of course mean a second or two.'
Berliner has been cast in two episodes, but says he hopes for more if 'the fans go for it' – and has been pencilled in for possible extra filming in November.
He filmed the episodes in August – a month when he was scheduled to be at the Edinburgh Fringe in a show with his wife, Kiruna Stamell. However, he had already pulled out of the festival, as she had been cast in the topical National Theatre play Great Britain.
'It was an amazing opportunity and a great experience,' Berliner added. 'I'm now looking forward to doing more acting alongside my stand-up.'
Berliner is also co-producing the Jewish Comedy Festival in December, featuring Ruby Wax, Arnold Brown, David Baddiel and others. It takes place at JW3 in Hampstead, where he hosts a regular comedy night.
Published: 23 Sep 2014
What do you think?