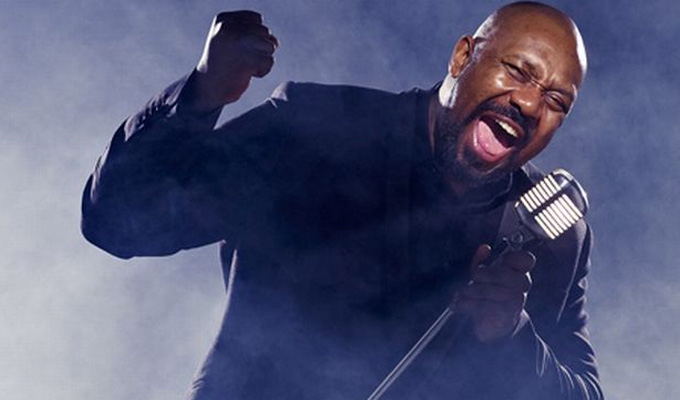 Lenny Henry to star in Richard Pryor play
Lenny Henry is to appear in a play about Richard Pryor at the National Theatre.
The comedian and actor is working on the project with Michael Buffong, artistic director of leading black theatre group Talawa, although little further information is known.
Henry let slip about the play when appearing on Robert Elms's BBC London radio show yesterday.
When asked about whether he would be returning to stand-up, Henry replied: 'I've been working on a Richard Pryor play at the National with Michael Buffong. In the course of rehearsing that I get to improvise and mess about so the comedy impulse isn't dying on the twig.
'You've got to keep your hand in, otherwise when you hit the stage it's embarrassing.There will be some stand-up, but not immediately because I'm doing other things.'
Buffong confirmed the show, but provided few other details, telling Chortle: 'We are still working on the script which looks at a specific moment in his life.'
A Hollywood biopic of Pryor is also in the works, with stand-up Mike Epps tipped to play the lead. The movie will be directed by Lee Daniels, who also made The Butler.
Henry played Pryor in his 1989 concert film Live and Unleashed, when he pretended to meet all his comedy heroes.
After Pryor's death in 2005, he said: 'I started listening to him in 1977, when a guy in a record shop had this album called That Nigger's Crazy. Apart from the use of the word "nigger", apart from the prodigious swearing, I thought, "This guy's a genius." He documented every pain, every abuse he'd ever suffered in his life, and he made it funny.'
Published: 19 Aug 2014
What do you think?