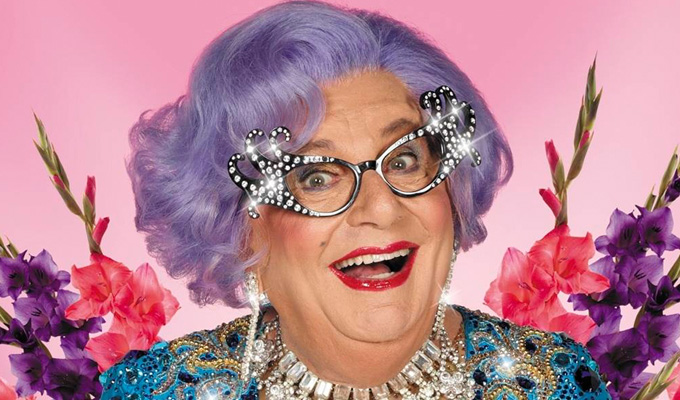 Cabaret festival bans the F-word
He's not known for his delicate sensibilities – but Barry Humphries has banned performers from using the F-word at a major cabaret festival.
The creator of Dame Edna and Sir Les Paterson is taking over as the director of the Adelaide Cabaret Festival next year, and says he's wants to clean up its act.
'I'm banning the popular expletive,' the 80-year-old has pronounced.
'I have found, without wanting to sound prudish, that too many young comedians — many of great brilliance — still resort to the f-word to get a laugh.''
'So there's only one rule: I'm banning it. It will be a good discipline for them — and it might be a relief to members of the public. Festival is the only F-word we're using next year.'
The festival is the biggest of its kind in the world. This year's event, which has just finished, boasted more than 470 artists performing in 170 performances across 16 days and nights.
But Australian comics have not taken kindly to Humphries' comments.
Lehmo tweeted: 'F*ck me, Barry Humphries has turned into a boring old c*%t.'
And James Colley said: 'I hope Barry Humphries' no swearing rules goes ahead just so I can name my ADL Fringe show "Barry, your backwards rule is fucking stupid".'
Comedy promoter Craig Egan told Adelaide Now: 'My thought is the moment you try to put a restriction on an artist, you are kind of limiting them.
'I've seen great artists use swearing to brilliant effect. I've seen poetry with swear words. Why take away one of their greatest weapons?'
Published: 27 Jun 2014
What do you think?