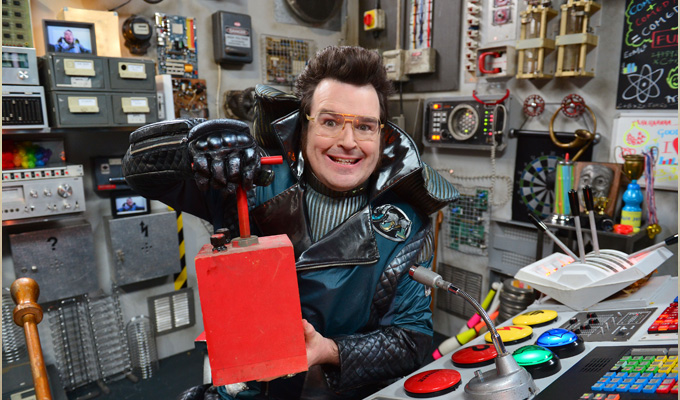 Christmas comes to CBBC
Jarred Christmas is to front a CBBC series seeking the best playground jokes.
In each episode of The Joke Machine, Kiwi comic Christmas will travel to two schools where children will compete to tell the best jokes.
However, if they fail to amuse 'Joke Master' Christmas they get a 'comedy punishment'.
Fifty five-minute episodes are to be made by Liberty Bell Scotland, a production company owned by comedy producers and managers Avalon.
Executive producer Jamie Isaac said: 'It's a really simple and funny format that all children can take part in. 
'It's really exciting to be working with Jarred and he brings a special touch of madness and unpredictability to the project.'
Cbbc Controller Cheryl Taylor added: 'Kids really love laughing and sharing jokes and this series captures all the fun of playground punchlines. The short, snappy comedy is great entertainment for our young audience.'
The Joke Machine is due to air this summer.
Published: 16 May 2014
What do you think?