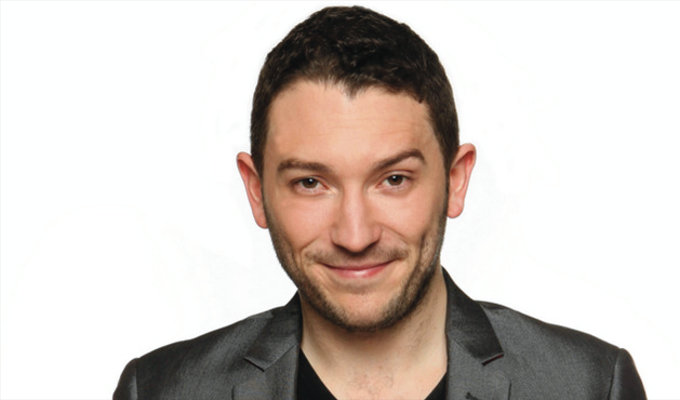 Jon Richardson grows up on Channel 4
Jon Richardson is to front a three-part Channel 4 series about growing up.
He will be going on a road trip with fellow comic Matt Forde to try to discover what it takes to be a happy adult.
Richardson said: 'Having wasted my 20s dusting skirting boards and devising intricate filing systems for my possessions, I'm determined not to waste the next decade of my life.
'The 30s also feel like a more momentous decade than my 20s – my thoughts involuntarily turning towards more permanent things, relationships that will last and where I want to settle down. But I'm still at an age where I should be enjoying my freedom and taking risks and making mistakes.
'I'm keen to find out about the big things in life – money, children and relationships as I have lots and lots of big scary questions about them.
'Matt, along with some of the contributors we'll meet on the way, will challenge my thinking and will create an honest, heartfelt and funny TV guide to growing up.'
Channel 4's commissioning editor for C4, Madeleine Knight, said 'Jon is a hilarious man and a unique comedic talent. It's exciting to take him from behind the 8 Out Of 10 Cats desk and send him across the country to find answers to life's biggest questions. I very much look forward to seeing him grow up – but not too much.'
No broadcast dates have yet been confirmed for Jon Richardson Grows Up, which is being made by Open Mike Productions.
Richardson is tonight recording another pilot show for Channel 4 about odd questions asked on internet search engines: Jon Richardson's Unpredictable.
Published: 15 May 2014
What do you think?