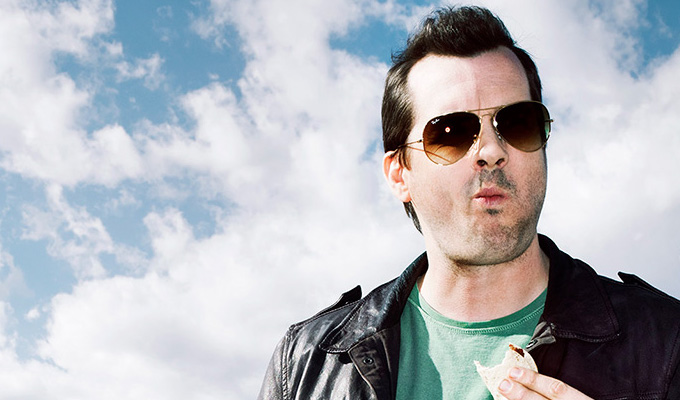 Jim Jefferies' Legit axed
Jim Jefferies' American sitcom Legit has been cancelled.
The FXX network announced that the second series finale would be the last. The episode aired in the States last night.
Jefferies confined the news on Twitter, saying: 'Sorry to everyone who was a fan of the show.'
And after the last episode he added: 'I had 4 more season ideas, but i'll take that ending… a sad ending, but an ending none the less.'
He also suggested he might next work on a spin-off show, tweeting: 'Time to move on and write my Rodney pilot.' Rodney, played by Nick Daley on the show, is a party hound with an intellectual disability.
Legit, about the raucous adventures of an Australian comedian living in California, launched in January last year and was renewed before the first season had ended.
It also starred Dan Bakkedahl as Jefferies' boozy, divorced best friend Steve and DJ Qualls as Steve's younger brother, a quadraplegic with MS.
It was not a huge ratings hit, with audiences of around 300,000.
Published: 15 May 2014
Recent News
What do you think?