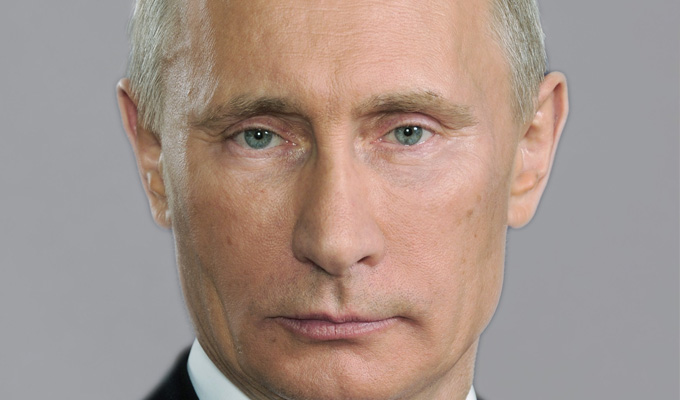 Russia clamps down on swearing in comedy
Comedians performing in Russia will be banned from swearing on stage under a new law passed by President Vladimir Putin.
The law against obscene language – seen as another step against freedom of speech from the Kremlin – comes as Western comedians increasingly tour in Russia, and the country starts to develop its own nascent stand-up scene.
From July 1, it will be illegal to use explicit language in literature and arts, at concerts, theatrical performances and films. Individuals will be fined up to £40 a time, with companies facing fines of up to £800 – plus a three-month suspension of business activities for repeat offences.
Imported films will not get a distribution licences if they contain swearing, while CDs, DVDs and books that contain bad language must be marked with a warning sign and sold in a sealed package.
The move is expected to have some effect on the new comedy scene in Russia, featuring both Western and local acts. In 2012, Dylan Moran became the first Irish comic to perform in the country – while Eddie Izzard played St Petersburg and Moscow last year. And Moscow hosted an Irish comedy festival over the St Patrick's Day weekend this year, featuring Dara O Briain, Dave McSavage, Aidan Bishop, Joe Rooney, and Rory O'Hanlon.
O'Hanlon said of the new legal crackdown 'would make it difficult – if near impossible – to perform' just as the stand-up scene was forming in Russia.
But he added: 'On the other hand it may push comedy underground and make it more exciting.'
'I think something like this on paper looks prehistoric to us but in Russia is very much part of everyday life, as already all the Russian media is run by the government and full of propaganda. The youth of a city like Moscow would be fully aware of this type of censorship and with modern technology can see how the rest of the world is different to what they have been told.'
Published: 8 May 2014
Recent News
What do you think?