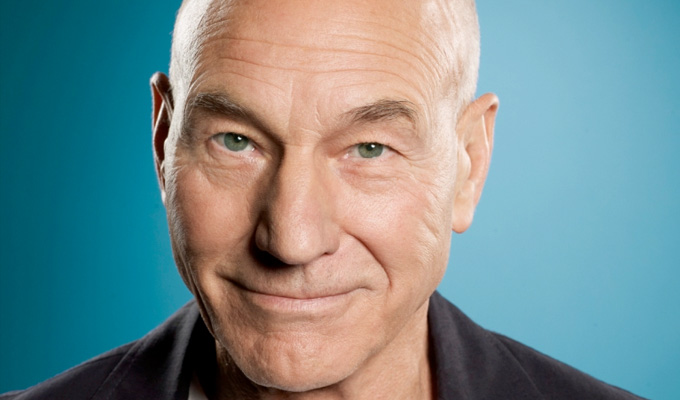 Patrick Stewart to star in newsroom sitcom
Patrick Stewart is to star in a new sitcom co-written by Family Guy creator Seth MacFarlane.
In Blunt Talk, the Star Trek and X-Men actor will play British journalist Walter Blunt on a mission to conquer American cable news by inflicting his unwanted wisdom on his 'dysfunctional' staff. His character also has 'numerous ex-wives and children, and an alcoholic manservant'.
MacFarlane devised the show with Bored To Death creator Jonathan Ames. American premium cable network Starz has ordered 20 episodes over two series to air from next year.
Stewart said: My career took an abrupt and radical left turn when Seth McFarlane created CIA Deputy Director Avery Bullock on American Dad.
'This new character, Walter Blunt, is not at all like Avery, thank God, because this is live action and I am a Knight of the Realm. Blunt is, however, much smarter than Avery and has his own TV show, which has to be better than being Deputy Director of the CIA.
Starz chief executive Chris Albrecht added: 'In the character of Walter Blunt, Seth, Jonathan and Patrick have found the alchemy that makes a borderline alcoholic, mad-genius-Brit the man you want fighting in America's corner.
'Seth and Jonathan have struck the right balance between biting wit and outright absurdity in building this world, and we cannot wait for Patrick to breathe life into Walter.'
The series will be produced by Media Rights Capital, which made MacFarlane's Ted and Netflix's House of Cards.
Published: 30 Apr 2014
What do you think?