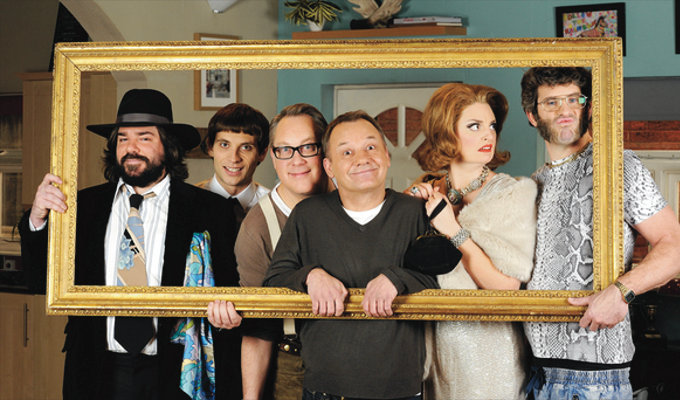 BBC orders more House Of Fools
The BBC has commissioned a second series of Vic and Bob's House Of Fools.
Bob Mortimer confirmed the news on Twitter this morning.
And all the key supporting cast – Daniel Simonsen as Bob's surly son Erik, Morgana Robinson as flirtatious neighbour Julie, Matt Berry as the ostentatious lothario Beef, and Dan Skinner as the thuggish Bosh – are all set to return.
The first series initially won an audience of 1.27 million to BBC Two, although this slipped over the series to less than 700,000.
The BBC's controller of comedy commissioning Shane Allen said: 'House of Fools is a much needed big old rainbow of daftness in a world that is too grey and sensible.
'Those two loveable twits work very hard at making something that looks so effortlessly silly and it's a thrill to know there's plenty more where that came from.'
Vic and Bob said in a statement: 'We are overjoyed and thankful to our great Corporation for their diligence in this matter.'
Published: 18 Mar 2014
What do you think?