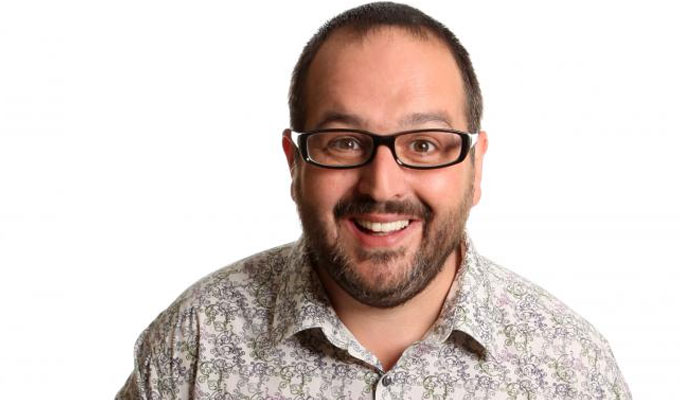 BBC reveals sitcoms in development
The BBC has named the comedy projects that its developing in this year's Salford Sitcom Showcases.
Both Citizen Khan and Hebburn have previously emerged from the annual event, which the corporation describes as 'an important part of the BBC Comedy landscape.'
The in-development shows that will be performed in front of audiences at this year's event are:
• The Neighbourhood by long-term writing duo James Hendrie and Ian Brown. It is about a policeman on on indefinite sick leave, who now spends his time meddling with his neighbours' lives. Hardie and Brown have previously written for Week Ending, The News Huddlines and My Family.
• Welcome Home written by and starring stand-up Justin Moorhouse, pictured, about what happens when you get divorced but can't afford to move out.
• Tools, a workplace sitcom set in a DIY superstore. The show is being developed by Roughcut TV and executive produced by Ash Atalla, whose credits include Cuckoo, The Office and The IT Crowd. Its writers are Claire Downes, Ian Jarvis and Stuart Lane, who collectively wrote the ITV sitcom The Job Lot.
The sitcom showcases form part of a wider BBC comedy festival, which takes place in MediaCity UK from March 17 to 19 and also includes writing masterclasses and a recording of Tom Wrigglesworth's Hang-Ups for Radio 4.
Details of the performances are here, and for the masterclasses, here
Published: 26 Feb 2014
What do you think?