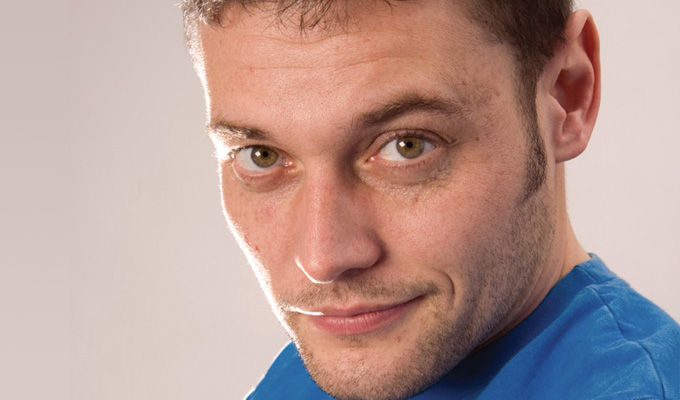 James Campbell strikes book deal
Comedy 4 Kids stand-up James Campbell has signed a book deal for a new series of adventure stories.
The first title, Boyface and the Quantum Chromatic Disruption Machine is set to be published in June – with the second, Boyface And The Tartan Badger, just two months later.
Anne McNeil, from publishers Hodder Children's Books, said: 'I have seen James Campbell engage with an audience of 500-plus children at the Royal Festival Hall, and this understanding of what makes kids tick is something he has brought to his fiction.
'He is a master of the truly funny; and able, too, to capture the essence of a boy, about to turn ten, who is ready to take over some big, big things! Watch this space – James Campbell is someone who will be on bookshelves for many years to come, and I'm proud that he will be on our Hodder Children's shelf from the start.'
Campbell's agent Ian Wilson, who struck the deal, added: 'For many years, I have watched James weave his magic with words to children all over the world in his Comedy 4 Kids shows.
'I am delighted that he now has the chance to do the same with the written word courtesy of Hodder and having read the first of these four books, I am very excited for both author and publisher alike.'
Campbell has been telling stories about his young hero, the 'stripemonger' Boyface Antelope, in his live shows, and set up a Facebook page for him. He describes the books as 'funny, silly and gentle'.
The new books are illustrated by Mark Weighton. Click here to preorder the first title from Foyles at £4.55.
Published: 18 Feb 2014
What do you think?