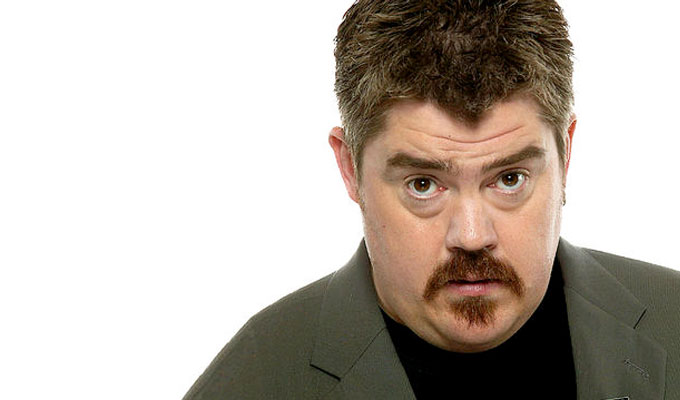 Comic Dine With Me
Phill Jupitus is shooting a TV pilot in which he invites guests to suggest their ideal dining companions over a three-course, silver service meal.
Ross Noble and folk singer Kathryn Williams are to join him for The Dinner Party at Newcastle's Stand Comedy Club next month.
A non-broadcast 'taster' to tempt potential commissioners, the pilot develops the Dinner Date live shows hosted at the venue by Mr Drayton since the autumn, in which guests nominate their inspirations – living, dead and fictional. Each round corresponds to the audience being served a starter, main course or dessert from The Stand's menu.
'Basically, it's just an excuse for them to talk about their heroes' explains the show's producer, former Viz editor and cartoonist Alex Collier. 'When we started, I thought they might just muck around, take the piss and be silly, which is absolutely fine.
'But they actually suggest genuine influences, so you find out a lot about them and it's interesting. It works on the level of a panel show but it's also a chat show as well.'
Each guest has to justify their choice of dining companion and the audience votes on the winners.
Collier suggests that Jupitus' skills as an improviser mean he could bring some of the suggestions to life, 'like Sherlock Holmes for example, especially if he's meant to be sat there with Albert Einstein or John Lennon'.
And Williams' inclusion reflects a desire to not rely entirely on comedians 'but raconteurs, people who can talk' says Collier. 'Mind you, there's no point getting a footballer who just plays football and has got nothing to say.'
- by Jay Richardson
Published: 14 Feb 2014
What do you think?