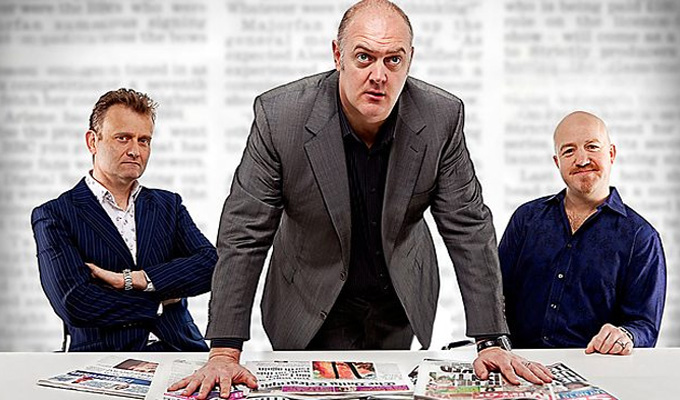 BBC: No more all-male panel shows
The BBC will no longer make all-male comedy panel shows.
Danny Cohen, who is in charge of the corporation's TV output, has today said 'it's not acceptable' to have panels featuring no women - and ruled that there must be at least one female guest on every show in future.
His ruling follows recommendations made by the governing body, the BBC Trust, last year.
A spokesman told The Observer: 'There may be very rare occasions where shows that were already recorded – or whose panels were already booked ahead of the order – still have all-male line-ups, but hopefully the change should really become apparent.'
The change follows long-running complaints about the 'testosterone-fuelled' nature of shows such as Mock The Week, which is loaded with male regulars with little scope for female guests.
In 2009, Victoria Wood said: 'A lot of programmes are very male-dominated, because they rely on men topping each other, which is not a very female thing.'
But even women who can hold their own on such shows have been reluctant to take part. Jo Brand has refused to appear on Mock The Week because of its over-competitive nature.
And Tory MP Nadine Dorries has claimed Mock The Week proves the BBC is inherently sexist. A sample of seven years of Mock The Week showed that just under 10 per cent of all panellists had been women.
Published: 8 Feb 2014
What do you think?