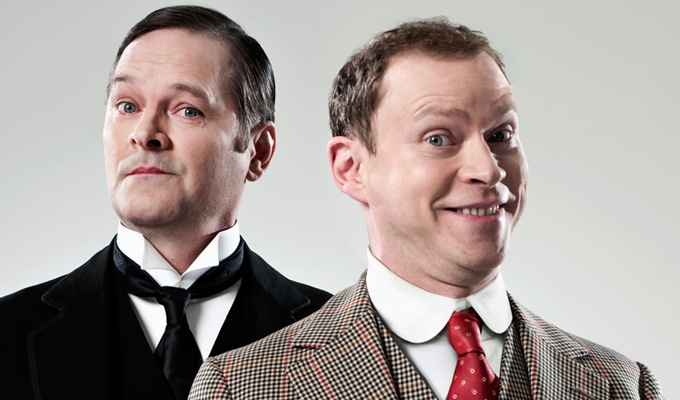 Mark Heap and Robert Webb become Jeeves & Wooster
PEEP SHOW's Robert Webb is to play Bertie Wooster in the West End and Mark Heap – of Spaced, Green Wing and Friday Night Dinner fame – will play his valet Jeeves. They are joining the PG Wodehouse show Perfect Nonsense, currently running at the Duke Of York's Theatre, on April 6.
Josie Long has released a full performance of her 2012 stand-up show Romance And Adventure on YouTube for free. Watch it here.
FRIENDS star David Schwimmer is to return to sitcom, after being cast in the ABC comedy pilot Irreversible. The show, based on a hit Israel series Bilti Hafich, revolves around an 'eccentric, self-absorbed couple, and their trials and tribulations — most of which they bring upon themselves.'
VEEP has won the Writers' Guild Of America award for best comedy series. Creator Armando Iannucci tweeted that he was 'so proud of the Veep writers. The best!' 30 Rock won the award for the best single episode of a comedy, for Hogcock! In the comedy/variety category, the honours went to The Colbert Report and in animation to an episode of The Simpsons, A Test Before Trying.
MIKE MYERS has directed his first movie, a documentary about Alice Cooper and Blondie manager Shep Gordon – who is also Myers's friend. Supermensch: The Legend Of Shep Gordon has its European debut in Berlin next week, and is expected to be released in the UK later this year.
Published: 3 Feb 2014
What do you think?