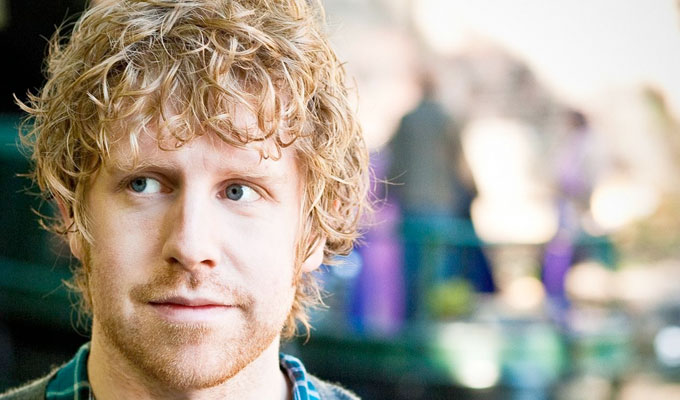 Josh Widdicombe pilots his own sitcom
Josh Widdicombe is to star in his own BBC Three sitcom alongside Jack Dee.
Titled simply Josh, the show focuses on him, Elis James and Beattie Edmondson as twenty-something flatmates, and Dee as their ingratiating landlord.
Co-written by Widdicombe with stand-up Tom Craine, a pilot is currently being shot in London, directed by David Schneider.
The plot has Widdecombe's character moving back in with James, who plays a romantic Welshman, and Edmonson, a wannabe photographer, after breaking up with his fiancé. Dee awkwardly tries to become the fourth member of their group, while much of the comedy emphasises Widdicombe's ineptitude in social situations, and with women in particular.
Josh is the second pilot for BBC Three's next Feed My Funny commissions to emerge this year, following a commission for Flat News in which real-life flatmates Tom Rosenthal and Naz Osmanoglu present fast-paced news reports on their petty domestic squabbles.
Craine has previously written with Widdicombe for Channel 4 chat show The Last Leg, which returns this Friday, and is also a regular guest on Widdicombe's Saturday morning radio show on XFM. Complaints about flatmates have been a recurring feature on the show and in Widdicombe's stand-up.
Josh will also be the first TV venture for Edmondson – the daughter of Jennifer Saunders and Adrian Edmondson and former member of sketch group Ladygarden – since the ill-fated Bem Elton sitcom The Wright Way last year.
BBC Three alreadt have another flatshare sitcom in Badults, from sketch trio Pappys, which is currently shooting a second series in Glasgow.
- by Jay Richardson
Published: 27 Jan 2014
What do you think?