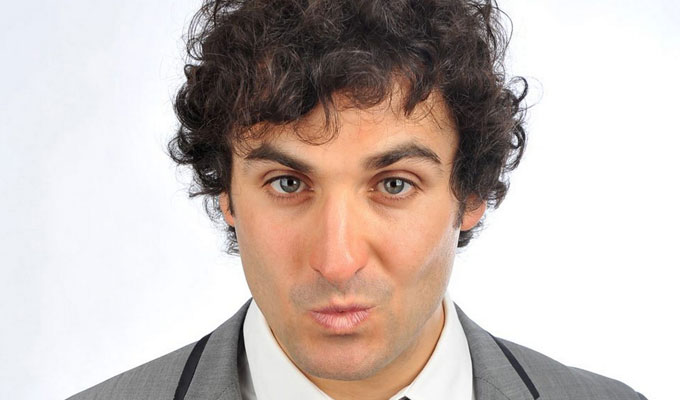 Monahan takes an early bath...
Patrick Monahan failed to make it through to the semi-finals of ITV diving show Splash! tonight, despite impressing judges with his bravery.
In his videoed interview on the show, the 37-yearold comic said: 'I dive like a seal that's being attacked by a whale being attacked by a penguin.'
On the live show, he performed a near-perfect tuck in his multicoloured trunks, but over-rotated.
And he lived up to his reputation for hugging people by embracing host Vernon Kay.
Judge Leon Taylor awarded him 7.5 points and said: 'You are completely bonkers but that was a hard dive.'
And Jo Brand, giving him 8, said: 'As a comedian I was expecting something hilarious and it was hilarious. But it was also brave and I appreciated that.'
The final judge, Andy Banks, also awarded Monahan 7.5.
Before the show, the comic posted on Twitter a picture of a bruised eye he received during training. He wrote: 'Training is going well as you can see from me eye haha! Water 1 - Me 0
He added: 'It's a new designer make-up I'm bringing out called "smacking water hard".'
Monahan was the first of tonight's contestants to leave the show, and he did a double flip into the pool as he was sent home.
Model Danielle Lloyd made it through, while other contestants were Tory MP Penny Mordaunt, musician Paul Young and TOWIE's Dan Osbourne.
Here is Monahan's dive:
Published: 18 Jan 2014
What do you think?