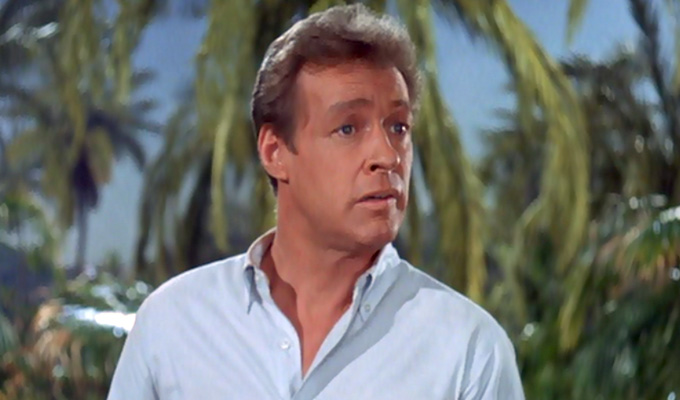 Gilligan's Island Professor dies
Russell Johnson, who played The Professor in the classic American sitcom Gilligan's Island has died at age of 89.
Johnson – who was a World War Two flying ace before turning to acting – died of kidney failure at his home in Washington, his agent confirmed.
His wife Constance told ABC News: '[He was] a very brave guy who knew what he wanted, and he wanted to be at home'
Dawn Wells, who played Mary Ann in the show, wrote on her Facebook page: 'My heart is broken. Russell was a true gentleman, a good father and a great friend.'
e was the last surviving male star from the classic sitcom, which charted the adventures of seven castaways on a deserted island for 98 episodes between 1964 and 1967.
His character, a high school science teacher Roy Hinkley, built gadgets such as a coconut radio out of junk found on the island – although Johnson later joked that the one thing he never figured out was how was to fix the leaky boat so the group could escape.
Johnson was a real-life castaway in the Philippines in 1945 when his B-25 bomber was shot down. He broke both ankles during the mission and was awarded the Purple Heart.
Here is Johnson discussing his role in the show.
Published: 16 Jan 2014
What do you think?