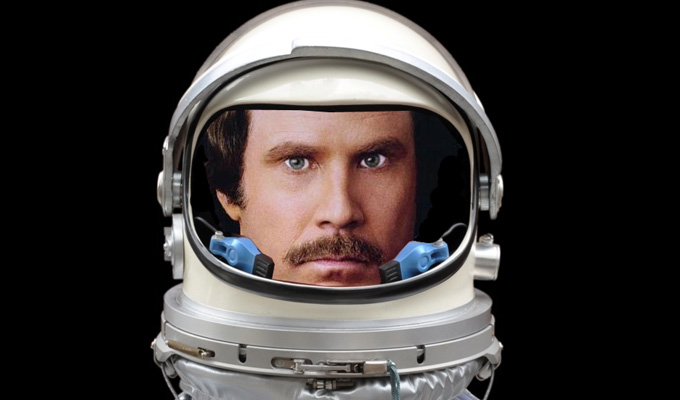 'Anchorman as an astronaut'
Will Ferrell is set to make a new sitcom, pitched as 'Anchorman as an astronaut'.
American network NBC has ordered a pilot episode of Mission Control, a workplace comedy set in 1962, during the race to put a man on the moon.
The central conflict of the show is a strong woman boss 'butting heads' with a macho astronaut – a very similar premise to Anchorman 2.
NBC has also ordered a sitcom pilot from Bruno and Borat writer Dan Mazer.
His show, Love Is Relative, is about a couple who reassess their marriage after the wife's newly-divorced mother moves in.
The British screenwriter – married to comic TV presenter Daisy Donovan – has been Sacha Baron Cohen's writing partner since the 11 O'Clock Show days. He also wrote the 2012 movie comedy I Give It A Year, whose stars included Rafe Spall and Stephen Merchant.
Published: 16 Jan 2014
What do you think?