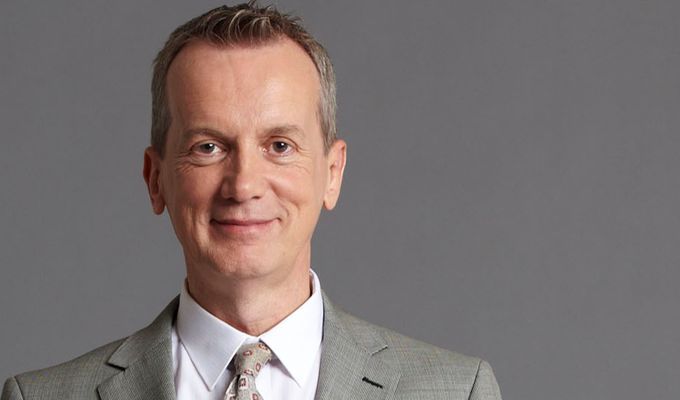 Skinner: I turned down Benefits Street job
Frank Skinner has revealed that he refused to provide the voiceover for Channel 4's controversial Benefits Street because he feared it would be 'derogatory' to the people it portrayed.
The comedian said that producers approached him over the job and assured him that the show would be about the 'community spirit' among claimants in a Birmingham street.
But Skinner, who is from the West Midlands too, had doubts over the tone of the programme, so turned it down.
He told the Birmingham Mail the he was shown a couple of 'very nice' clips but said it was only 'a very small part of a five-episode series, and I wondered what the rest would be like'.
'I thought, "I don't really want to be involved in something where I'm derogatory about people from Birmingham".
'I can imagine there would be a lot of awkward moments in the recording studio when I said "I'm not going to say that". I really don't want to be on TV criticising Birmingham."
'I haven't seen the programme yet, but from what I've heard I think I made the right decision.'
Benefits Street has been criticised for showing claimants as scroungers drug addicts and thieves, and protesters yesterday gathered outside the London offices of production company Love Productions. However Channel 4 has stood by the show , saying it was not 'poverty porn' and insisting that producers followed strict broadcasting rules.
Published: 14 Jan 2014
Recent News
What do you think?