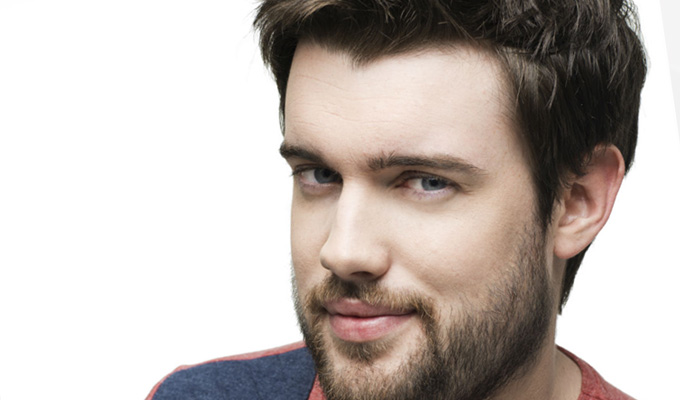 Whitehall plays the Apollo... as a warm-up
FOR many comics, it's the pinnacle of their career. But Jack Whitehall is playing the Hammersmith Apollo in February – with a 'work in progress' gig. He will be at the 3,500-capacity West London venue on February 22, working on material for the Jack Whitehall Gets Around arena tour, which he will be staging in the round. Click here for tickets.
A NEW US comedy series is to be shot in the UK. Galavant, a comic fairytale created by Tangled writer Dan Fogelman will become the first American broadcast pilot to film here since productions were given tax credits. Vinnie Jones is to play a henchman in the series, much of which will be made in Wales. Chancellor George Osborne said: 'I'm pleased ABC has decided to bring this production to the UK; it is a clear demonstration of the value placed on British expertise.'
THE FINALISTS have been announced in the NATY new act of the year competition, to be held at London's Bloomsbury Theatre on January 26. They are: Alasdair Beckett-King, Archie Maddocks, Candy Gigi Markham, Garrett Millerick, Jo Coffey, Kelly Kingham, Nick Hodder, Pete Dobbing, Rogue 5, Thomas Ward, Thünderbards , Tina Turner Tea Lady, Twayna Mayne and Vinegar Wilson .
MIKE BIRBIGLIA's My Girlfriend's Boyfriend has been named comedy album of the year by US website Laughspin, ahead of Bo Burnham's What, which was released free yesterday. Others on the list include Marc Maron, Maria Bamford, Doug Stanhope and Louis CK. 
AMERICAN sitcom How I Met Your Mother is to end on March 31, the CBS network has announced.
Published: 21 Dec 2013
What do you think?