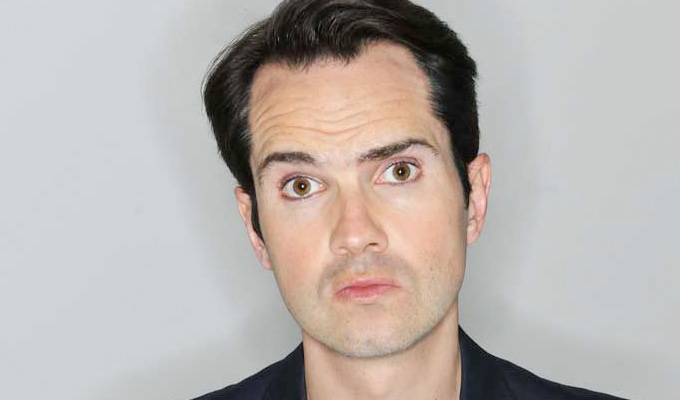 Ticket fees under fire again
Crippling booking fees are back under the spotlight after investigators found ticket agencies ramping up the price of a Jimmy Carr gig by almost 40 per cent.
Researchers from consumer rights group Which? were charged an extra £9.50 in fees to buy a ticket to the comedian's show at Wolverhampton Civic Hall when they booked through SeeTickets.
The face value was £25 - meaning the £3 booking fee and £6.50 compulsory delivery fee represented a mark-up of 38 per cent.
The fee was highlighted when the company made 78 bookings through 20 companies. In only two cases were tickets being sold at face value without any additional compulsory fees.
Which? is launching a campaign calling for fairer fees after its research revealed that eight in 10 people who have booked tickets online in the last year think the add-ons are a rip off.
Half of customers also said that additional compulsory charges had put them off buying tickets for an event altogether, which could prove hugely detrimental to promoters and performers of live events.
Which? found examples of consumers being charged to print tickets out at home or to pick them up from the box office. Ticketmaster's £3 charge was the highest found for box office collection. Printing at home was most expensive with Ticketmaster subsidiary Ticketweb and Eventim - both charged £2.50.
Nine in ten people think charging for home printing or box-office collection is wrong, the survey found.
Which? executive director, Richard Lloyd, said: 'Consumers tell us they are feeling ripped off by the level of ticketing charges and the lack of transparency means it is almost impossible for people to compare prices when booking online.
'We want to see the ticketing industry play fair on ticket fees, so that all charges are displayed upfront and with a clear explanation of what they're for.'
There has been a growing backlash from performers about booking fees, particularly at venues run by Ambassador's Theatre Group, which has its own ticketing offshoot.
In September Jason Manford has told his fans not to come and see him in Oxford – because owners off the New Theatre added a 'whopping' £8.90 on top of the £22.50 face value of the ticket, or 40 per cent. He said it was a rip-off that makes his 'blood boil' and wondered what the agency 'parasites' were doing for the money, since theatre-goes book online and print off their own tickets.
Sarah Millican has previously refused to perform at ATG venues because of fees. The company said it needs to charge for its service as all the face value of the ticket goes to the producer or venue. SeeTickets similarly explained that the fees it charges pays for its business.
On its website Ticketmaster says its sets fees with its clients - the venues, promoters and artist. It said print-at-home fees had to cover the technology to check tickets
Published: 17 Dec 2013
What do you think?