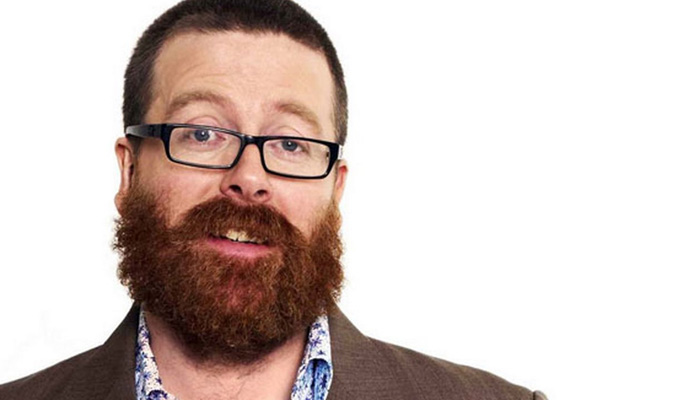 Franke Boyle's lost for words
Frankie Boyle has launched an appeal on Twitter after he lost a notebook containing his jokes.
He said the brown book, lost somewhere in Glasgow, contained material he planned to do at a charity gig in March.
Appealing to his 1.5million Twitter followers, Boyle said: 'I was going to do a wee charity gig in March, but the set is in a small brown notebook which I have lost in Glasgow. If you see it, geez it.
'To you, my notebook will just seem like a lot of random sentences about rape, drone warfare & being fingered by a sign language interpreter.
'People who would have benefited from my charity gig will probably die if you don't find my notebook. I want you to think about that.'
Bob Monkhouse famously lost his joke books in the Nineties, and a man charged with handling stolen goods after a £10,000 reward was paid out.
Published: 16 Dec 2013
What do you think?