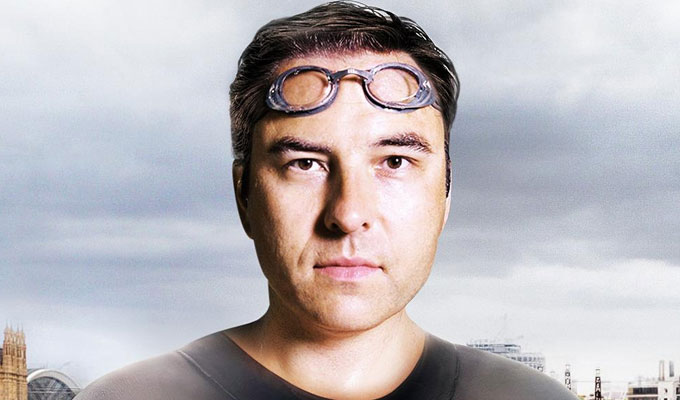 David Walliams cancels all work
David Walliams has cancelled all his work for the rest of the year as he recovers from emergency back surgery.
The comic goes under the knife this week to address a long-standing injury. He was left with a torn disc after he swam 140 miles up the River Thames for Sport Relief in 2011.
Cancelled events include the The World of Walliams Mega Event which was due to be held at London's Palace Theatre on December 7.
Walliams apologised for the disappointment, saying: 'I am so sorry The mega-book event has had to be postponed. Everyone has put so much work into it and I was really looking forward to it.
'Unfortunately the operation on my back is long overdue and can't wait a moment longer. After Tuesday the doctors have ordered me to rest for the remainder of the year so I can recover.
'Fortunately we are able to reschedule the event for March 8, and hopefully I will see most of you there. I wish you all a very merry Christmas.'
Yesterday Walliams spoke of how he would like to appear on Strictly Come Dancing, saying: 'It's the one show that would be fun to do... There's no humiliation. You can be rubbish at it but the public can still like you and find you entertaining.'
His comments came after he and Miranda Hart learned some dance moves for the BBC One adaptation of his book Gangsta Granny, which airs this Christmas.
Also among Walliams's cancelled engagements is a book-signing sessions in Bath on Friday.
Published: 26 Nov 2013
Recent News
What do you think?