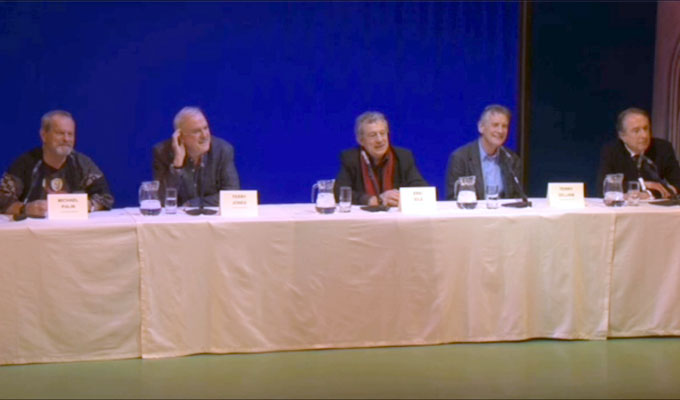 Pythons announce more dates
Monty Python have added four more dates at London's O2 Arena after the first sold out in under a minute.
Promoters said the July 1 comeback sold out within 43.5 seconds.
It will be the first time John Cleese, Eric Idle, Terry Gilliam, Michael Palin and Terry Jones have performed a stage show since they played the Hollywood Bowl on September 15, 1980. It will be filmed for a possible future DVD release and television airing.
At a press conference in London announcing the news last week, Palin said the team might also take the show overseas. 'I think we should certainly think of touring the world,' he said. 'I've done it for many years…'
The show's title makes a typically bad taste reference to Graham Chapman, who died in 1989, as it is called One Down, Five To Go. Palin joked: 'We have another sign saying "two down, four to go" on standby, just in case.'
Idle revealed: '[Graham] will be there on screen. We'll even be performing with him.'
Their old colleague Carol Cleveland will join the team on stage, and the show will feature Gilliam's animations, plus a full song-and-dance chorus choreographed by Arlene Philips
Idle, who also created Spamalot, said: 'We'll make a big show; it'll be like a big musical we'll try to make it as exciting and as funny as possible.
Click here to try to get tickets.
Published: 25 Nov 2013
Recent News
What do you think?