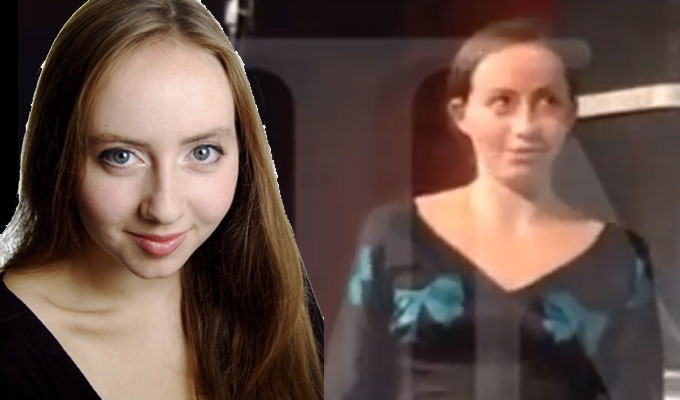 Andy Kaufman's 'daughter' unmasked
The woman who claimed to be the daughter of a still-alive Andy Kaufman has been identified as a New York actress.
The late comedian's brother, Michael, this week revived long-running rumours that Andy had faked his own death, telling an audience that his sibling had spent the last 29 years raising a family away from the spotlight.
At the awards ceremony held in Andy's honour, the then introduced an unnamed woman said to be Andy's 24-year-daughter, who said her father was on the verge of going public and revealing his death from lung cancer in 1984 was the biggest practical joke he ever pulled.
However, the Smoking Gun website has identified the woman as actress and dancer Alexandra Tatarsky.
The website says she met Michael at an exhibition of Kaufman artefacts earlier this year and was recruited for the job.
Tatarsky – whose actual father, Andrew, is a 58-year-old psychologist – has not replied to the story.
Kaufman's supposed daughter told the audience at the Gotham Comedy Club on Monday: 'I don't know how much longer he can keep everything away. He was really thinking about coming [tonight].'
When an audience member asked what he was doing now, she replied: 'He just wanted to be a stay-at-home dad, that's why he wanted to leave show business.'
Here is the video from Monday night's show:
Published: 14 Nov 2013
What do you think?