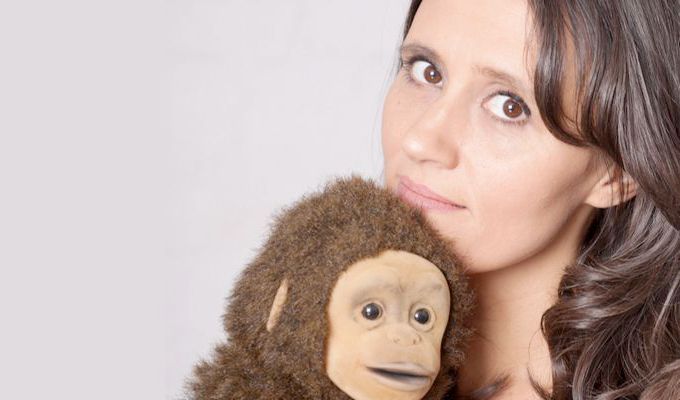 Conti and Hills pilot new shows
Nina Conti and Adam Hills are both piloting new TV entertainment shows.
Hills is to front Welcome To My World, in which celebrity guests describe the world the way they'd like it to be – then a team of experts explain the consequences of their decisions.
The blurb for the show says guests could 'change the laws of physics, time and space, absolutely anything is possible'.
Conti, meanwhile, will be using her ventriloquist skills on the new game show Speak for Yourself – which is being road-tested for a possible BBC One slot.
The show appears to be a loose update of Mr and Mrs, in which couples have to show they make a good team and read each other 'like a book'.
She will be joined by her puppet creations, Monkey & Granny, to ask probing questions to put the couples on the spot at expose 'what skeletons lurk in the cupboards'.
Hills's show records at The RADA Studios in Central London on November 17; Conti's at the ITV London Studios near Waterloo on December 1.
See our free tickets page for details of how to be in the audience.
Published: 31 Oct 2013
Recent News
What do you think?