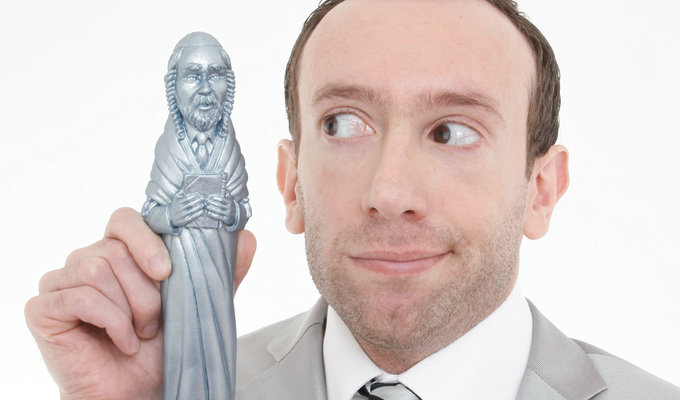 Rampant Rabbi causes a buzz
A comic has lost a legal battle over a vibrator he designed named the 'Rampant Rabbi'.
Shed Simove, 42, made the sex toy in the shape of a religious leader as part of his 'masturpieces' range of novelties.
However when he tried to trademark the name, he attracted the attention of lawyers at Ann Summers, who said it was too close to their own Rampant Rabbit.
But the 42-year-old insisted: 'I don't think anyone would ever mistake the Rampant Rabbit for my Rampant Rabbi'.
And when asked if he was worried about causing religious offence, he added, 'I am Jewish and a fan of laughing at one's culture.'
Simove's range also includes a vibrator shaped like the Queen - called Buckingham Phallus.
The Rampant Rabbi case is not the first time Simove has run into problems with the trademark office, having previously created a range of sweets called Clitoris Allsorts.
His other stunts, which he chronicles in his stand-up show In Trouble, have included changing his name to God and publishing a book called 50 Shades Of Grey containing only blank grey pages.
Published: 29 Oct 2013
What do you think?