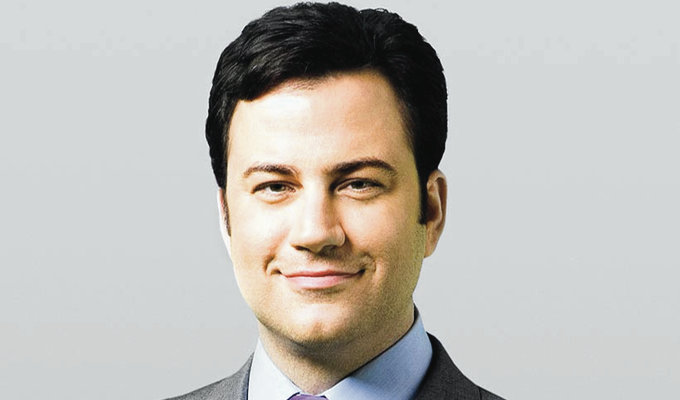 'This is hate speech'
He's the latest edgy figure to force a major broadcaster to apologise over a controversial joke... and he's just six years old.
Pressure groups marched through the streets after the kid joked that one way for America to get out of paying its $1.3trillion debt to China would be to 'kill everyone in China'.
America's ABC network offered a 'sincere apology' to all Asian people after the youngster's comments during a sketch on Jimmy Kimmel's chat show in which children discuss issues of the day in a spoof current affairs round-table debate.
Around 100 people took to the streets of San Francisco yesterday, one of them carrying a placard with Kimmel's face sporting a Hitler moustache and a swastika by his side. 'Manipulate children, promote racial genocide' it read.'
The march's organiser Carl Chan said boy's comment was 'hate speech' adding: 'We have a sense of humour, but not at the expense of killing all Chinese.'
The silly sketch aired two weeks ago, but ABC issued an apology following the protests.
'We offer our sincere apology,' they said.
'We would never purposefully broadcast anything to upset the Chinese community, Asian community, anyone of Chinese descent or any community at large. Our objective is to entertain.
'We took swift action to minimise the distribution of the skit by removing it from all public platforms available to us and editing it out of any future airings of the show. We hope our actions and our apology effectively address your concerns.'
Here's the offending sketch.
Published: 29 Oct 2013
What do you think?