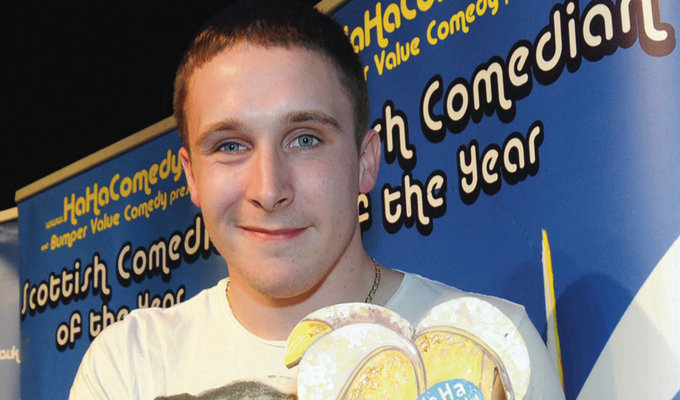 Larry crowned laughs king of Scotland
GLASWEGIAN stand-up Larry Dean was named Scottish Comedian Of The Year last night, after impressing judges in the city's O2 Academy with his set about being a non-stereotypical gay man. He scooped £1,500 and a trip to perform at the Adelaide Fringe next year. Runner-up was Andrew Learmonth – a previous finalist in 2008 – and third placed was Susie McCabe, who was runner-up in 2012.
DAVID WALLIAMS and Catherine Tate sitcom Big School was the second biggest hit on iPlayer last month. A total of 1.15million people requested to watch the show's first episode on the BBC's on-demand service – second only to the 2.14million who watched an episode of Top Gear.
JENNIFER SAUNDERS has denied 'slating' cancer survivors after telling an interviewers that some people 'wear the disease as a badge'. Saunders, who has survived breast cancer, said of cancer patients: 'You get so much attention and, if you're not used to that, I bet it can sway you a little. They must be so pissedd off when their hair grows back. And you think, "Oh, come on, cancer is so common now".' But after her comments made the newspapers, she hit back: 'Can I just say that I did not slate cancer survivors... a tiny part [of] an interview twisted to suit their bloody headline.'
RUTH JONES's comedy comedy Stella was named best drama at the Bafta Cymru ceremony on Sunday night, since the awards don't have a comedy category. Jones herself was named best writer and said she was 'in shock' at the accolade.
THE IT Crowd bowed out with a strong 1.8 million viewers tuning in to its hour-long finale on Channel 4 on Friday.
Published: 30 Sep 2013
What do you think?