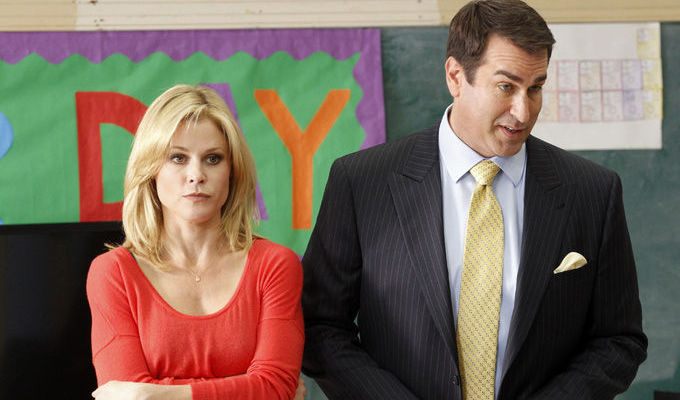 Modern Family spin-off planned
TV EXECUTIVES are said to be planning a spin-off from hit US sitcom Modern Family. Hollywood website Deadline reports that the ABC network and producers 20th Century Fox are exploring several ideas, including a show based around the estate agent Gil Thorpe, as played by Rob Riggle, who appeared in two episodes last series. Meanwhile, Riggle has joined the cast of Dumb & Dumber To, playing a pair of twins.
DARA O BRIAIN is to speak at a high-level economic conference in Ireland. The comic will join political and business leaders including Taoiseach Enda Kenny, executive vice-president of Coca-Cola, Irial Finan, and business minister Richard Bruton at the Global Irish Economic Forum taking place next week.
DAVID MITCHELL is to host Have I Got News For You for the ninth time when the series returns on Friday. Channel 4 news presenter Cathy Newman will be one of the panellists, with the other yet to be announced.
NEW comic Jack Gleadow won the C69 Hull Comedian of the Year 2013 on Friday night.
ROSS NOBLE's new TV show Freewheeling – in which the comedian travelled the country based on his Twitter followers' suggestions – will start on Dave at 10pm on October 29, the comic has announced.
Published: 28 Sep 2013
What do you think?