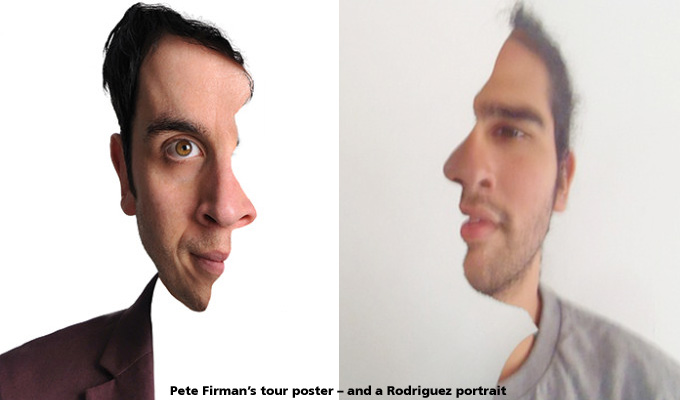 You stole my style!
A Venezuelan photographer has accused comedy magician Pete Firman of ripping off his distinctive style.
Posters for Firman's Socundrel show, which has just finished its run at the Edinburgh Fringe, use a strange cut-out of half of his face – very similar to a series of portraits taken by Jesús González Rodríguez.
The artist told Chortle: 'I feel something has been stolen from me. I did not approve the photographic technique used in that poster.
'This is violating my intellectual property. I think it shows a lack of professional ethics. It's like I started making money from his shows without his permission.
'I do not know [Firman] or how famous he is in Europe, but one thing I'm sure of is that he should at least contact me to let me know what we can do about this case.'
Rodríguez said he contacted Firman via Facebook seeking 'commercial remuneration' and has received no response.
And he added this is not the first time someone has ripped off his style, and he has previously been paid after taking up the case directly with the artist.
Firman's agent has not responded to emails seeking comment.
See more of Rodriguez's 1/2 Project images on his Flickr stream
Published: 30 Aug 2013
What do you think?