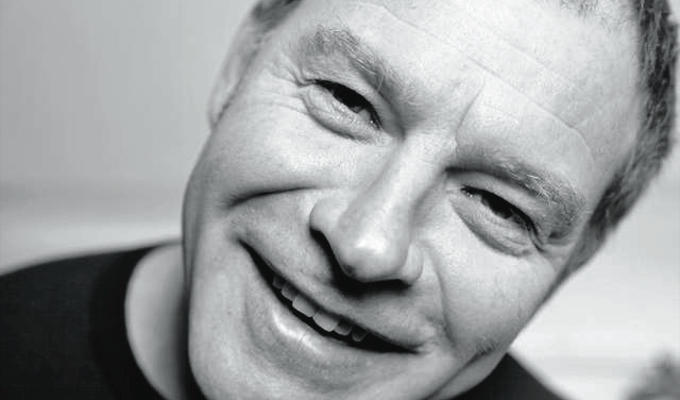 New comedy club for Birmingham
The Just The Tonic comedy club is to open a new branch in Birmingham, to be launched at the city's comedy festival in October.
Organisers of the ten-day event have just revealed their line-up of 60 shows including the first dates in the UK leg of Russell Brand's Messiah tour, as well shows from Adam Hills, Tony Law, Nina Conti and former presenter of The Word, Terry Christian.
And the opening night, Friday October 4, will also see the first show from the new Just The Tonic venue. The club, which already operates in Nottingham and Leicester and runs a string of spaces at the Edinburgh Fringe, will is having a venue purpose built next to Hennessy's bar and club in the Digbeth area of the city centre. Initially comedy will run on Fridays and Saturdays, but other days may be added later.
Birmingham will be the second city where Just The Tonic and The Glee clubs will compete for business. The Glee, which started in Birmingham, launched in Just The Tonic's home town of Nottingham in late 2010.
Just The Tonic boss Darrel Martin, pictured, said he hopes to replicate the success of his Leicester venture, where he took over the old Highlight venue early last year.
He said: 'A few people have commented that Birmingham already has a few clubs and that a lot of clubs around the country are actually shutting the doors. But, from our experience in both Nottingham and Leicester, we are sure that if you offer a great night out, with reasonable ticket and drink prices, then people will come. And if we can make it work in Leicester then I'm sure we can do it in Birmingham.'
Meanwhile, the festival is being sponsored by The Arcadian shopping centre – which is home to The Glee.
Other acts playing over the ten days include Robin Ince, Joe Lycett, Mrs Barbara Nice and Arthur Smith. A spokesperson said: 'While the big TV names are always worth seeing, we always encourage people to see what's happening at other venues to get just a taster of the Birmingham's well established and vibrant comedy scene.'
Click here for the festival website.
Published: 12 Aug 2013
What do you think?