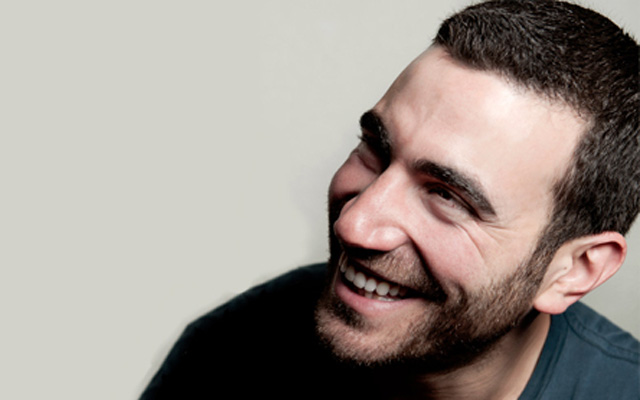 Brett Goldstein makes superhero comedy
Stand-up Brett Goldstein is to star in a new British movie about a postman with superhuman powers.
The comic plays the unassuming Bob, who remains modest about his powers, which he gains when a radioactive meteor crashes to Earth. The film charts his nervous preparations for his first date in six years, as he also faces pressure from international crises.
Superbob will also star fellow comic Ricky Grover as well as Natalia Tena, who played Osha in Game Of Thrones and Laura Haddock, who was Alison in The Inbetweeners Movie.
The movie is based on a short film director Jon Drever released three years ago, and this will be his feature debut.
Goldstein, who co-wrote the script with Will Bridges, told The Hollywood Reporter: 'Every day, as I crush my testicles into a far too tight superhero costume in a Peckham high street, I look at my wincing face in the mirror and gently repeat my mantra, "I'm living the dream…I'm living the dream…"'
Drever added: 'I feel so lucky that this story has attracted such a cast of brilliant comic actors and am having the time of my life working them. As for Brett, I grew up with him, and although his testicles are a bit too big for the role, we're working around them.'
Goldstein's most significant acting credit to date was the role of Tom in Ricky Gervais's Derek.
The film shoots in London this month.
Here is the original:
Published: 12 Jul 2013
Recent News
What do you think?