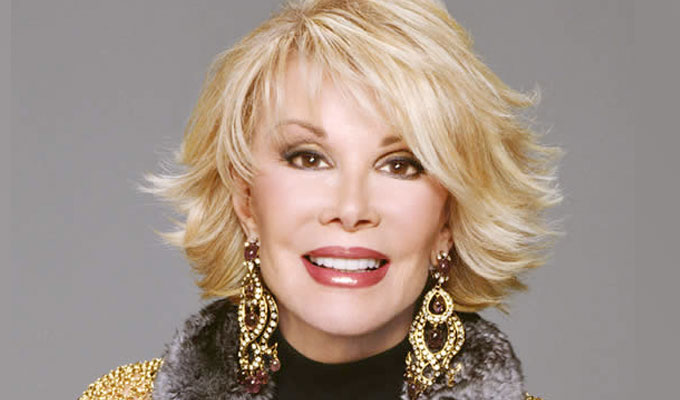 Joan Rivers accused of strike breaking
Joan Rivers is facing disciplinary action from the Writers Guild Of America for breaking a strike.
The union has been boycotting the E! network's Fashion Police show over pay and conditions since April.
But the East Coast branch of the guild claims 80-year-old Rivers has broken their rules by writing and running her show, and summoned her to appear in front of an internal trial board.
In a statement, the WGA said: 'The writers on that show are paid a fraction of industry-standard compensation and receive no health or pension benefits.'
President Michael Winship added: 'We are distressed by reports that Joan Rivers, who worked so hard to create an illustrious career, turned her back on other writers who are still building careers of their own
'The question of whether she has, in fact, violated our working rules will be decided by the trial board. We cannot pre-judge the outcome, but we can say that it is a very serious matter,
Fashion Police writers are on strike over the production's refusal to recognise a union, and they have filed complaints with the state of California alleging that E! and Rivers' Rugby Prodductions had not paid $1.5 million in wages and overtime.
Published: 10 Jul 2013
What do you think?