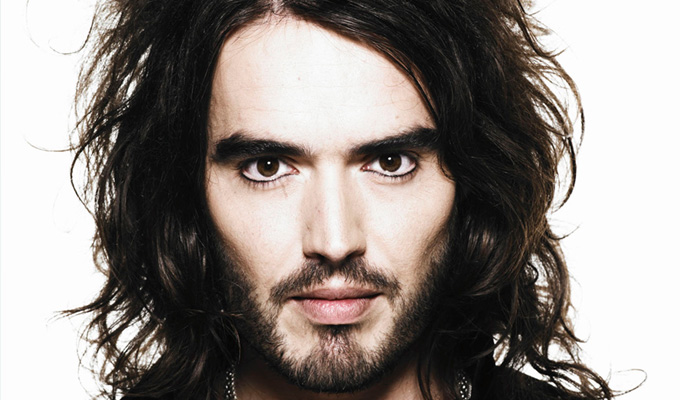 Russell Brand cancels Middle East gigs
Russell Brand has been forced to cancel tour dates in the Middle East amid concerns for his safety.
The comedian was due to be perform his Messiah Complex show in Abu Dhab and Lebanon, but has had to pull those dates.
'The venues contacted us to say we can no longer guarantee your safety' Brand told Richard Bacon on his Radio 5 Live show today.
He said he thought promoters were wary of the sensitive title and the poster, which 'does depict me looking a little bit Christ-like' and wearing a necklace of religious insignia and corporate logos.
Earlier in the week, one United Arab Emirates promoter said Brand's show was likely to be too racy for the country's sensibilities.
Thomas Ovesen of Done Events – which recently promoted Michael McIntyre in Dubai – said: 'Until he tours a show appropriate for this market, I cannot see how it would work nor how the authorities here would feel comfortable with it.
'I would be very surprised if this artist would himself be comfortable with doing his current show here.'
When he launched the tour last week, Brand also promised he would take it to Palestine and into mosques and synagogues.
He said: 'As well as theatres I will be appearing in prisons, drug rehabs, social network HQs, universities, nationalist organisations, mosques, foreclosed houses, protest sites, synagogues and in people's private homes.'
The tour starts June 12 in Chicago and ends in Reykjavik, on December 9. Click here for UK dates.
Published: 20 Jun 2013
Recent News
What do you think?