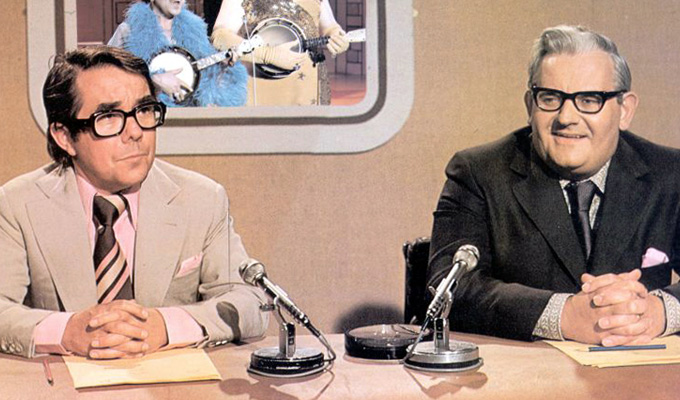 And it's hello from him...
Rare Two Ronnies footage will be aired in a new Gold series paying tribute to the duo.
The Two Ronnies Spectacle will also feature an interview with Ronnie Corbett, who will be filmed as he looks through some of his former comedy partner's memorabilia which is stored at London's Victoria & Albert Museum.
And the show will, of course, feature an array of 'talking head' comedians including Stephen Mangan, Al Murray and Clive Anderson discussing the pair.
Three hour-long episodes have been commissioned, to air later this year, with commissioner Julie Swanston promising a 'fantastic insight' into Messrs Corbett and Barker.
It follows the channel's similar commission Bring Me Morecambe & Wise, which was broadcast last year.
Published: 19 Jun 2013
What do you think?