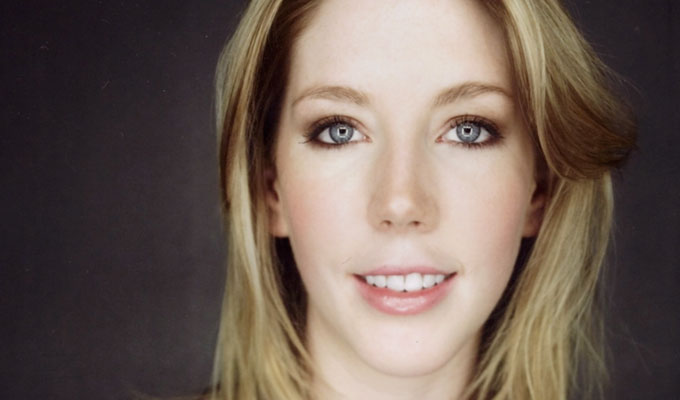 Ryan gets death threats over Mock the Week gag
Stand-up Katherine Ryan has received vile death threats after a joke mentioning Filipinos on Mock The Week was interpreted as racist.
Some viewers reacted angrily to her gag in the 'Things You'd Never Hear' round last week, when panelists were invited to suggest unlikely lines from a cosmetics commercials.
Canadian Ryan suggested: 'We don't test any of our products on animals. We use Filipino children.'
Although the gag seems aimed at the ethics of cosmetic companies, many Filipinos were quick to brand the line 'disgraceful' and 'disgusting' and called on the show to be pulled. And a protest planned outside BBC Broadcasting House on Thursday afternoon, is expected to attract dozens of people.
But several comments went much further. Along with several branding her a 'bitch' and 'ugly', some threatened disturbing sexual violence.
One YouTube user, Luan Dela Cruz wrote: 'You are a cunt, you are not even pretty at all! the moment i see you i will cut you into two you bitch'.
Another called Matt1029mmt said 'I hope someone will rape ths bitch and burn her pussy til she die.. take out her uterus and feed it to dogs...'
However, other users did point out that child exploitation and extreme poverty were real issues in the Philippines, and that the gag was not intended to target the victims.
Ryan told Chortle: 'The death threats that I received during this intense debate about the children were nothing more than a playful tiff, and hopefully people can get a grip.'
And she previously wrote on Twitter, in response to the more measured criticisms: 'If you'd watched the whole show instead of reacting to a still shot out of context you might feel that I was criticising the EXPLOITATION of children. The joke is never, ever ON children. Watch the show.'
This is not the first time a BBC show has upset some Filipino expats. In 2008 watchdogs at Ofcom rejected complaints that a Harry Enfield sketch featuring a Filipina maid was offensive. They ruled that the target of the sketch was the 'deluded view' of his character's 'social superiority'.
Here is Ryan on Mock The Week, including the line that caused such offence:
Tweet
Follow @chortle
Published: 18 Jun 2013
What do you think?