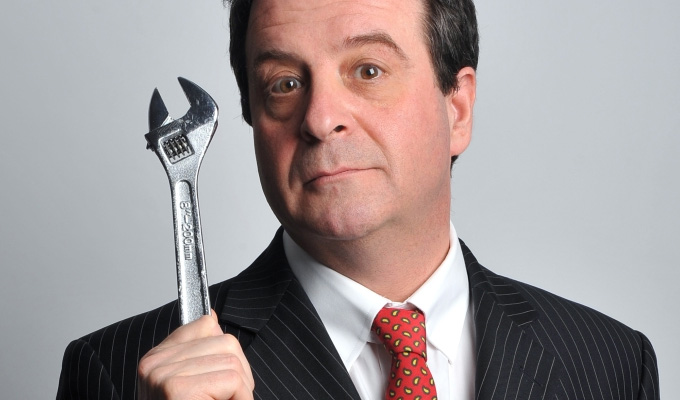 Mark Thomas takes a bite at Apple
Mark Thomas has gatecrashed Apple's flagship London store to protest against the company's tax avoidance.
He led around 50 activists into the Regent Street shop, where they threw an Irish-themed party, dressed in traditional garb, and singing songs such as Irish Rover, accompanied by a fiddler.
The flashmob was to protest at Apple's arrangement of funnelling global profits through Ireland, which means it pays tax at a rate of just 1.9 per cent
They carried banners such as 'Take a tax holiday in Ireland' and posted messages on the store's computers including 'Apple iDodge tax. You can buy the same products at the same prices at John Lewis around the corner and their MD slams tax avoidance.'
When approached by a store worker, Thomas said: 'It's only a bit of fun.'
Speaking outside the store after the protest, Thomas told his fellow activists out on the street: "It's great you made a little impact to say we're not prepared to let companies operate and pay no tax. You have to pay your fair share.
'It's austerity and multinationals who turn over billions of pounds in profit have got to make sure they pay their bit. If they are tax avoiders, tax dodgers, we will make a scream, we will make a scene and shout as much as we can until we can get these people to actually pay tax and put into the system rather than take out.'
One protester said: 'That was fantastic... can I write the eperience off against tax, though?'
Thomas is expected about the protest during his new live show, 100 Acts Of Minor Dissent, which is on tour before heading to the Edinburgh Fringe in August.
Here is the footage:
Tweet
Follow @chortle
Published: 5 Jun 2013
What do you think?