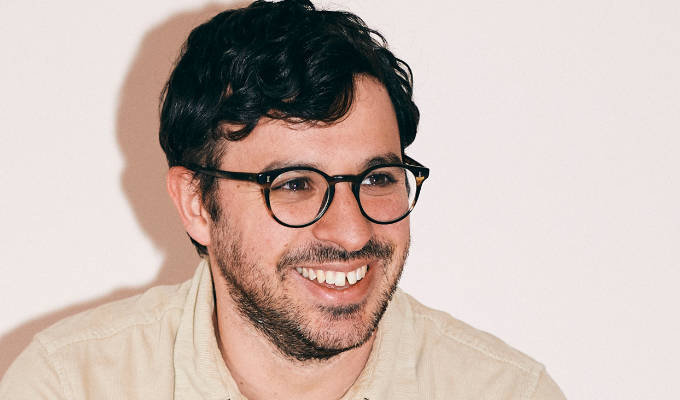 'Comedy was my attempt at rebelling'
The Inbetweeners star Simon Bird has directed his first film, Days Of The Bagnold Summer. Starring Monica Dolan and Earl Cave as Sue and Daniel Bagnold, a mother and her disaffected teenage son spending a summer together, the screenplay was written by Bird's wife, novelist Lisa Owens, based on a graphic novel by Joff Wintherhart. JAY RICHARDSON speaks to him about the movie, working with his partner, and getting typecast as an actor.
---
There were audible sighs at the screening I attended when the film ended. That must be gratifying to hear...
I've been so thrilled by the responses that we've had, from such a wide range of audiences. And that was a big thing going into it. One thing I loved about the book that it's based on, it's not really aimed at any one demographic. It's as much a coming-of-age story for Sue the mum as it is for Daniel the teenager. I really wanted to retain that in the film and make sure it was relatable across the spectrum. That's definitely something that's come out of the screenings. That's it's been as successful with 55-year-old women as it has with teenage boys.
Will in The Inbetweeners, and Adam, your character in Friday Night Dinner, are studies of arrested development in suburbia. That's Daniel's story as well isn't it?
That was definitely a fear about developing this story, that it would be pigeonholed in that way. I wanted to try and move away from that with the film itself. But at the same time, in a very cynical way, it was quite useful for me and probably helped me raise the money necessary to make the film, to have some sort of acknowledged link to my acting career.
You've previously mentioned that you're frustrated with the scripts you're being sent as an actor. Is typecasting part of the reason you've become a director?
It's less about being typecast, just because I don't get cast very much. It's more about the creative frustration of acting. I don't want to pretend that I don't enjoy it because it's so much fun, it can be really satisfying. But I am always slightly jealous of the showrunners, the people who are making the decisions. I guess that's just from my background of writing and creating stuff myself. It's frustrating not to be involved in those decisions and discussions, no matter how much you try and force yourself into them.
Sometimes, fair enough. Iain [Morris] and Damon [Beesley] on The Inbetweeners and Robert [Popper] on Friday Night Dinner, they've got their own vision of how it's going to turn out. And it's nice to be able to do that myself – see something through from the germ of an idea to the finished product. It's really the most satisfying thing you can do.
Iain and Damon used to be very happy for us to come into the edit and watch bits and make suggestions. Always ignored! So that was an amazing first job for me, because it felt like they were only a few years older than us. And it felt like a very brotherly relationship. I definitely learned a lot.
Monica said that you shot Days of the Bagnold Summer out of order and consequently she had some bonding moments with Earl before the tenser scenes. Was that deliberate?
That was entirely accidental. For the purposes of this interview, I could pretend that it was deliberate and make myself out to be a genius. But that was just a quirk of the scheduling. I wish I'd thought that far ahead.
She also seemed to suggest that quite a bit of the dialogue was improvised.
No, I think she meant that Earl liked to stay in character after takes. It definitely felt like a real mother-son relationship by the end. But the dialogue was pretty strict to the script actually. Except for Tim Key's scene where he sort of let rip a bit.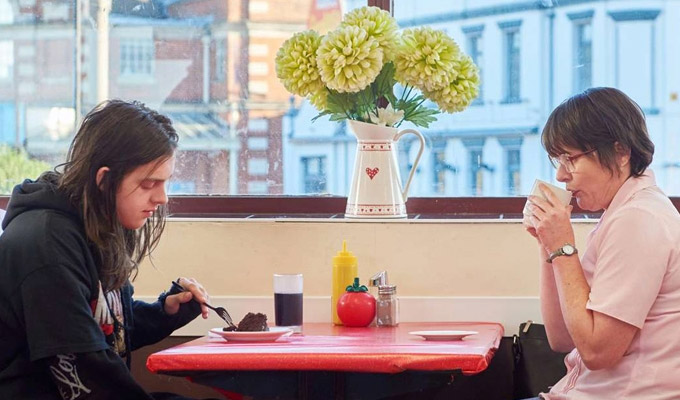 The film feels very English. But you say that it's influenced by an American indie sensibility.
I guess what I meant is that I feel like a lot of British cinema has such a socio-realist tradition and for want of a better term, a sort of kitchen sink tradition. Whereas I wanted this to feel slightly more of a celebration of these characters because that's what I felt when I read the book - that it was about very ordinary people having a very ordinary summer.
But it's so beautifully drawn, so beautifully observed and you become so invested in the characters that by the end they feel like heroes to you, even though all that's happened is that they've bought a pair of shoes or worn a hat. I wanted to try to find some way to make them feel like the stars of their own film. That's why I was drawn towards doing it in widescreen with bright poppy colours and bright poppy music.
I'm guessing that you never had a metal phase …
No.
So do you relate to Daniel?
Well, the thing about Daniel in the book is, I don't really believe that he even likes metal. It's about donning a uniform, whatever it is. When Earl was a teenager, I think he was a skater. I don't quite know what my thing was. I was in the orchestra. Does that count?
I guess comedy was my attempt at rebelling. Still doing that. So I think that stands in for what every teenager does, which is adopt a pose. Purely to be in opposition to their parents, find what it is about them that makes them individual and figure out what they want to do with their life.
I'm assuming your parents didn't see comedy as an outrageous rebellion …
No, I haven't been totally blacklisted.
You were seeking to direct and your wife suggested the novel. At what point did you become collaborators? And had you always planned to work together at some point?
No, not at all. Quite the opposite. We fought against it for a long time and thought it was probably a terrible idea.
As it was her first screenplay you were effectively doubling the risk.
All I knew was that I didn't want to write it, just because I'm so self-flagellating. My ambition on this project was to direct and figure out whether I could do that. And if it went really badly I didn't want it to be because I'd messed up the script. I wanted to make sure I was working with a script I absolutely, unequivocally loved. Just because I've had various experiences of trying to develop things with other writers who I didn't really know. And obviously that can work but it's a slightly awkward process. There are agents involved, you get delivered a script, then you have to deliver your notes and it's all very formal.
I instinctively knew I wanted to try to find some way around that formality. And I trusted my wife, knew that we liked the same sort of films and that she wouldn't write a script that wasn't tonally in line with the sort of thing I would want to be associated with. I assumed she wouldn't be up for it because she's got her own successful career as a novelist. And never shown any indication towards screenwriting. But when she said she was interested, it felt like it would have been churlish not to go ahead.
You run your own production company, Guilty Party [with Jonny Sweet and producer Spencer Millman]. What appeals to you about being a multi-hypenate, an actor-writer-producer-director? Being in control of everything?
Probably on some level. But on another level, almost the exact opposite. The great thing about the production company is being able to create an environment where you're able to help people launch their careers and fulfill their talent. It's very rewarding in its own right without being about me at all.
Guilty Party has mostly made shorts so far. Is your plan to ultimately land a sitcom?
We've got various things that feel like they're quite close and bubbling away, without quite being over the line. And a couple of film projects as well. That's the plan, we'll see what happens. You never know in this industry. We've been going for a few years now and working our way up. This past month has been quite positive in terms of a few things being close to happening with a variety of different, amazing people.
You've just made a sixth series of Friday Night Dinner. Will it go on indefinitely?
I assume not. We don't just say it for effect. But every series we are told and believe it's the last one. It's just a huge undertaking for Robert. Because he does everything on it. That's so rare for a sitcom, especially one that's returned as many times. Thirty-seven episodes, all by himself, is amazing. I think he feels so drained at the end of every series that he truly believes he can't do it again. So I wouldn't be surprised if it was the last one. But equally, I've said that before.
You've said that you admire Richard Ayoade's career path. What aspects specifically?
I admire anyone who ploughs their own furrow, doesn't simply settle for success in one medium and is constantly trying new things. He's presenting reality shows, making films and writing books. He just seems endlessly creative. As someone who has two toddlers and is tired quite a lot of the time and certainly doesn't feel endlessly creative, he's someone I Look Up to and he gives me the drive to do more.
You've also starred in Sandylands recently. But you're saying that you don't get cast that often?
I don't get that much acting work to be honest.
Because of the shadow of The Inbetweeners?
Oh definitely. I find that very understandable. And in a way, flattering. I'm so associated with two successful British comedies that it's probably hard to cast me in any others. You look at successful comedies, often the cast are unknowns and I totally get that. I'd love to do more acting. But it's just about waiting it out and finding the right thing.
Have you thought about the next film you might direct?
Everything just takes so long. But there is something that me and my wife have an eye on that we're working towards. Probably another book adaptation but it's very early days… many years off completion.
• Days Of The Bagnold Summer is to be released via on-demand platforms on June 8. Read our review from the Glasgow Film Festival here.
Published: 2 Jun 2020
What do you think?