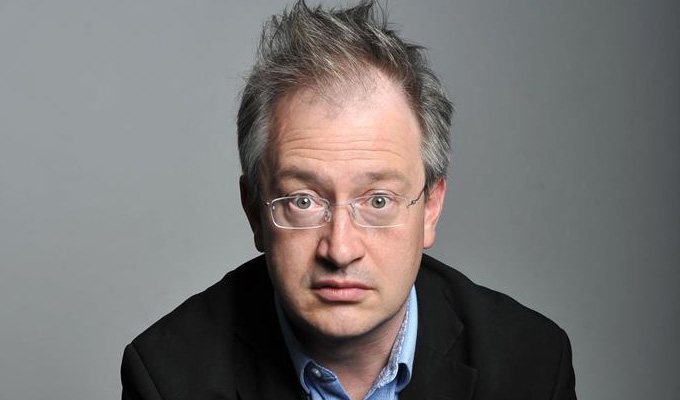 'I have lots of inner voices... It's busy up there'
When writing about comedy, there is nothing a dramatist likes more than the 'sad clown' archetype. And there are plenty of real-life examples to draw upon, from Tony Hancock to Frankie Howerd, Kenneth Williams to Robin Williams.
But it is, argues Robin Ince, both too simplistic a picture and one that is increasingly outdated.
'I presume that there will be fewer documentaries in 30 years' time about the sadness of individual comedy stars,' he says as we meet to discuss his new book about the psychology of stand-ups.
And that's because comedians now have far greater freedom to speak about their feelings, even the corrosive ones, in their work.
'As comics, we now have the advantage of being able to express our anxiety,' Ince says. 'Whereas for previous generations, so much of it was all about hiding what you were feeling.'
It was the coverage of Robin Williams's death in 2014 that prompted Ince to start work on his book, I'm A Joke And So Are You, even though he had been thinking about the psychology of comedians for the full 30 years he's been a performer.
'The way it was reported, this cliche of the tears of a clown, seemed to belittle the whole thing,' Ince said. 'It seemed to belittle humanity. Robin Williams wasn't just some sad clown, he was extremely ill and was suffering from something that was debilitating. And we have no idea…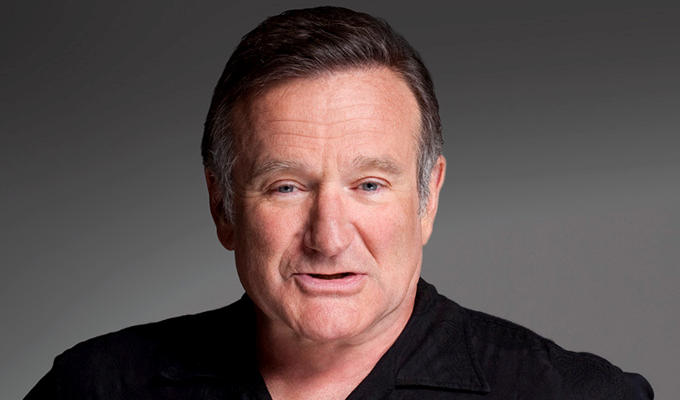 'That got me thinking more and more about the interesting thing about stand-ups, that we are this exaggerated person on stage.'
Ince also believes that comedy today is a way of dealing with issues rather than burying them. 'Very often – especially now – comics go on stage and it's the most free moment that they have.'
He cites Sara Pascoe, saying 'comedy's not hard, it's the other 22 hours of your day that's hard' and recalls a story from the book in which Sofie Hagen, who suffers from anxiety issues, walked on stage and told 100 strangers: 'By the way, I'm in love with the compere and I couldn't tell him.'
'She really helped me focus on the freedom of stand-ups to control the world we create,' Ince said. 'And that make me think: "Yes this is why we do it."'
Ince believes that comics' exaggerated personas and quest to connect with other people in the audience leads to that freedom. 'Whether it's anxiety, whether it's about inner voices, whether it's about creativity, whether it's about love or joy – you can be at your most honest on stage,' he says.
He speaks freely about his first-hand some of those issues, revealing: 'I have lots of inner voices. It's busy up there, even though a lot of them I don't like, I know they're mine. But then there are other people who have that voice that comes into their head that really is poisonous.'
In the book, Ince discusses a formative experience from his childhood. When he was just three years old he was travelling into a car being driven by his mother, which crashed into an oncoming vehicle on the other side of the road, knocking her into a coma. She later recovered, but the incident was clearly traumatic for young Ince.
But he's dubious about even whether a life-changing moment like that put him on an inevitable path to being a stand-up. Nor does he believes comedians are intrinsically a different breed from anyone else.
'There's no gene to be a stand-up comedian and there is no specific cultural event that makes someone a stand-up comedian,' he says.
'If we live in a deterministic universe it's going to take a long time to figure out the equation that covers all the different events that are required to lead to someone standing up on stage.'
Even so, he concedes that whatever the reasons, there is something unusual about the compelling need to go on stage and 'do this showing off with quite a high level of psychological jeopardy'.
We speak about Eddie Izzard, who believes his whole career has been based on replacing the love he lost when his mother died when he was six. Even though that seems a very simple cause-and-effect explanation at odds with Ince's premise, he says 'Eddie's made that his story. That's one of the things we can do about human beings.'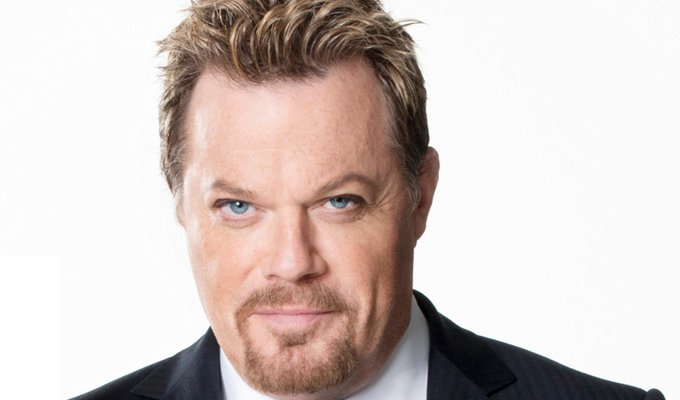 And he quotes Jo Brand, who suggests: 'I don't think all comics are mad, but I think all comics are damaged'.
Maybe that's why stand-up Jason Cook tells of going to a therapist who told him: 'I think we can sort all this out.' And Cook replied: 'Ooh, not all of it, leave a bit for me.' Heaven forbid he lose his mojo.
Ince thinks those comics who are frank about their state of mind are doing a great service.
'When people in the audience come up to you and say,"I'm glad you talked about that because I thought that I may well be mad", it's always a delight.
'Sometimes when you talk about some of the more wretched things in humanity and turn it into a joke, some people can find that gives them permission to be weird or feel weird.
'We live in a time – and have mostly lived in a time – that is sharply critical of the art of those people who don't fit into what is meant to be the normal model. So I think it's brilliant when you watch someone like Hannah Gadsby or Richard Gadd or Josie Long. I can see in their audience that they leave, some of them, going, "it's all right".'
And he thinks comedians have a duty to do this.
'When I was in Adelaide, the woman who was my ranger said, "You comedians need to write more material about suicide". Her daughter had killed herself and she thought if it was out there in the "lower art" area rather than anything more highbrow, then maybe people wouldn't be ashamed to talk about the suicidal thoughts most people will have, even if they are not thoughts they will act on.
'So I thought "I have to write a routine about this" and it was very hard. I spoke to a therapist I spoke to people who had attempted suicide and I built up this piece and then every night when I'd get to that on the tour that's the most worried I'd be. It's the one bit I had to do right.'
Ince has also spoken about the recent death of his mother on stage, which brought him some closure. 'Now it exists in a box, in a file, in my mind. It allows you to rationalise sometimes things that are devastating. But it's not like you go, "I did a show about it and all the pain is gone!".'
He said a therapist told him 'if you're still laughing at it, you haven't dealt with it' - although she later modified her advice to say you can make a joke as long as it's dealing with the subject properly.
Indeed, reliving the pain on stage every night comes with its own problems, and he considers it 'amazing' that Hannah Gadsby can tell the highly emotional story of abuse she received every night in her show Nanette, what he called 'an incredible piece of work'.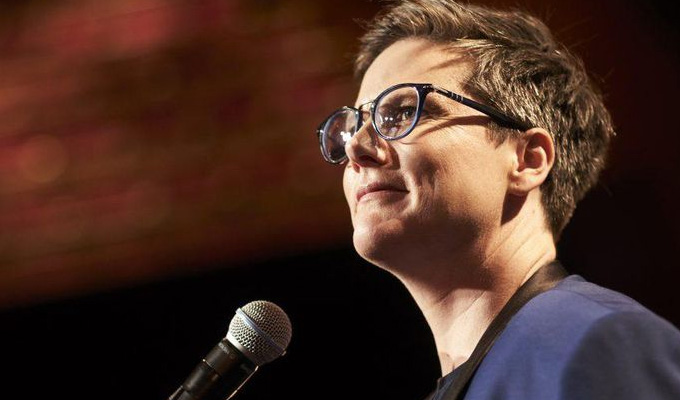 And he recalls Josie Long dropping a routine about a 'particularly oppressive and difficult' breakup, because she thought: 'Hang on a minute, I'm really Happy Now and I've found someone else. Why am I making myself go through this every night?'
Indeed when discussing his own childhood car crash on stage while promoting this book, Ince was hit by 'this incredible emotion welling up in me; for the first time in 30 years on stage.
'I got to my first memory: I looked at my mum in her seat and she was entirely still… I remember turning to my sister and saying, "Why are mummy's eyes closed?"
'And somehow, from the stage, it was like boom, and I was there. I've never cried on stage and it's a very, very odd moment. But I kept in control. I'm typically English in that way.'
Ince is also wary that when telling personal tales in his show he doesn't want them to become 'just a story'. He recalls one story he dropped after two months 'because I thought if I tell it again it'll just become a routine and didn't want these things to become just a bit of shtick.'
There are clearly many psychological issues that can be explored by comedians – and by talking to them. Which is the very premise of his book.
'I thought if you take the mental anatomical model of the comedian and all of the different clichés – the "of course they had a very sad childhood and that's why they have to make people laugh" – you could look at it from a psychological and scientific perspective and ask, "why do we become who we become? And then once we've become who we become, how do we deal with who we've become?"
'I thought comedy was then hopefully a way of broadening it out to all the human foibles because we comedians do it in such a big way.'
And he says another reason comics made good subjects are because 'we are relentlessly self-analytical'.
Is that a healthy way to live? 'Part of it is trying to get the right level of self-doubt – you should never be too certain you're the right person for the job. But once it gets in the way of taking risks that's when it's unhealthy.'
Ince interviewed a lot of comedians, academics and therapists for the book – which led him into therapy himself for the first time.
And the man thing that surprised him from his research was that relatively few stand-ups suffered from the fear that they were imposters in the comedy world; a feeling he confesses to feeling sometimes.
'I thought there would be more of that,' he says, revealing:
'If I'm at a benefit gig and I look round at comics I'm on with I do think: what the hell am I doing here? These are all professionals who know what they are doing. I know I've been doing it 30 years. But I've only been getting away with it.'
But the main takeaway is that no person can be reduced to a simply-defined character, even a comedian who projects a carefully honed persona.
Ince says he's 'comfortable' in his on-stage self, a slightly exaggerated version of the person he is when he chats to audience members after a show.
'It is a representation of one of the people that I am,' he says.'But that's a danger as well: if you go on stage and you are basically representing what you really believe then if someone comes up to you and says "I hated your show", then they're saying: 'I hated you'.
'But if you are a shtick merchant, if you're just a collection of gags, then that's not such an issue.'
Of the difference between public image and private persona Ince cites Galton & Simpson recalling the supposedly morose Tony Hancock on the floor 'like an upturned beetle, just laughing and laughing'; Bob Monkhouse revealing his real self behind the slick exterior in his biography Crying With Laughter; or the supposedly thick-skinned Joan Rivers shown constantly worrying about her work in the documentary A Piece Of Work.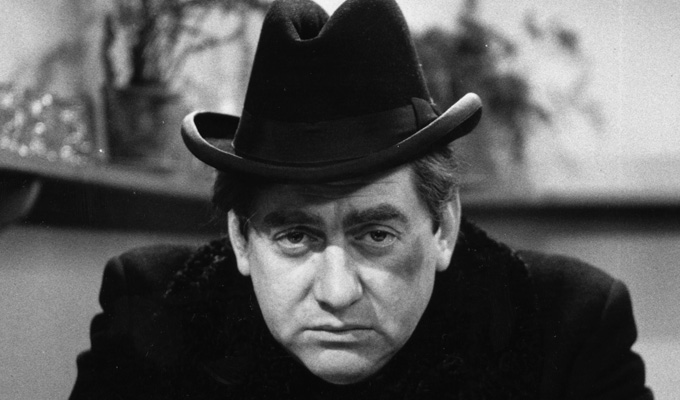 'We're not that one thing,' Ince says 'We might go "I'm that miserable sod being miserable", but you're not, you're also that person who is there making that joke.
'We make narratives to make ourselves, or this person, into one thing and we don't realise that they are the sum of lots of things.'
And Ince says it can often take decades to figure out your sense of self. 'Its that terrible thing that once you've worked out who you really are, it's time to die. Oh that's annoying!'
• Interview by Steve Bennett. I'm A Joke And So Are You by Robin Ince has been published by Atlantic Books priced £16.99. It is available from Foyles at full price, or from Amazon at £10.75.
Published: 10 Oct 2018
What do you think?