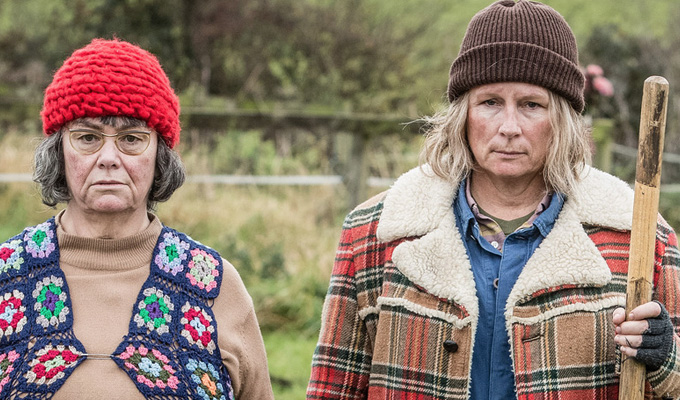 'We just like the sketches where we look pretty'
Dawn French and Jennifer Saunders are back on TV on Christmas day with a 30th anniversary clip show featuring some new characters, never-before-seen footage and guests including Joanna Lumley and Lulu. Here they talk briefly about the comeback:
Tell us about the Christmas special:
Jennifer Saunders: We've lived long enough to actually be in and watch our own clip show! It's lots and lots and lots and lots of clips, it's interrupted occasionally by us and there is some new material.
Dawn French: Very little.
JS: Yes, because Dawn can't remember lines anymore. So what's coming on this Christmas is a French and Saunders clip show.
DF: CLIP SHOW!
JS: Which we are also in, it's not a new show, and it's not a Christmas special… well it is a bit special but it's mainly a clip show with us in it.
DF: Yes, it's us hosting ourselves. We couldn't be more up ourselves.
JS: 300 Years of French and Saunders!
DF: 300 years, we've been working for 300 years!
What's all-time favourite clips will appear in the show?
JS (to Dawn): What's your all-time favourite clip?
DF: Anything where I'm being violent with you I find very, very pleasing.
JS: All-time favourite clip? My all-time favourite clip is Dawn with a giant ear growing off her back for the giant. Anything to do with the giant is genuinely my favourite. Anything where she is doing all the talking and I'm just sitting is my favourite clip.
DF: I would say that I've got a great affection for the clip where I played your daughter and you play the mother, a clip that went on to be a giant success called Absolutely Fabulous where I was replaced with a genuine young person.
JS: It went on to be its own show you know.
DF: Never heard of it!
How did you go about choosing the clips?
JS: We basically tried to find the funniest ones. We tried to choose the ones that haven't been seen as much. Some of our favourite stuff is the quirkier stuff, the studio stuff.
DF: It's going to be very busy
.
JS: We like the ones were we look very nice!
DF: No we don't.
JS: We just like the ones where we look pretty.
DF: That's not very many, it would be about a two-minute show.
It's been 10 years since your last French and Saunders TV series, how was it working together again?
JS: Well, it's been very limited the amount of time we've had to write and work together again hasn't it?
DF: Well we were given time Jennifer, it's just we abused the time. We really mainly just spent time talking, catching up with things finding out how your horses are, how the dogs are, how the children are, how the husbands are that kind of stuff.
JS: How the grandchildren are.
DF: Grandchildren, yes!
JS: That's how old we've have become.
Can you hint at any new characters in the show?
JS: What we can definitely say is that there are absolutely no new characters in the show.
DF: That's a lie.
JS: Oh, actually that is a lie.
DF: You're totally forgetting that since we did French and Saunders, the wonder that is Gogglebox has turned up.
JS: Yes and reality television.
DF: And can I tell you this, Gogglebox is begging for it.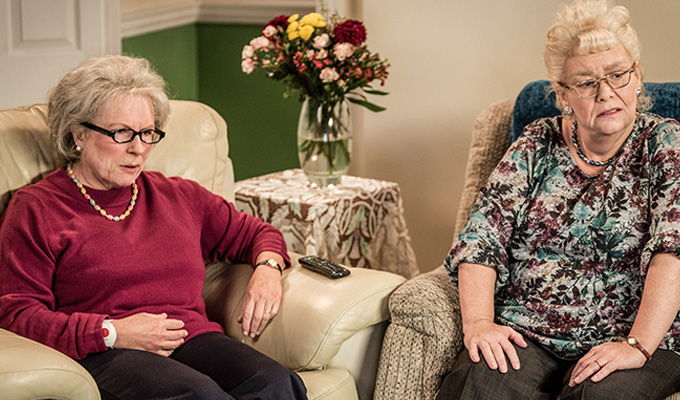 JS: In this show there will be some other big names!
DF: So Gogglebox is on the agenda and there's a little sneaky peek at the Handmaid's Tale and we might visit Wonderwoman. We do visit some old characters, Jackie and Leanne, they turn up. Well, you do an old character, an ancient old woman sitting on a couch wearing a turban.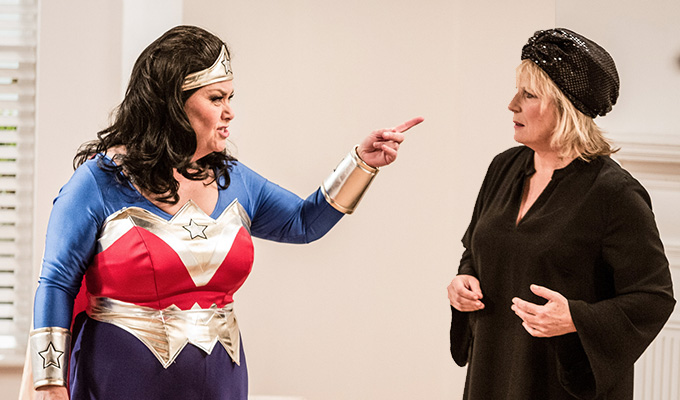 JS: No that's just me.
DF: Oh yes, that's just you. We might visit some people you might recognise called the Kar-crash-sians, see what we did there!
JS: That's it. That'll do... and clips, did we mention there's clips!
• 300 Years of French and Saunders is on BBC One on Christmas Day at 10.35pm.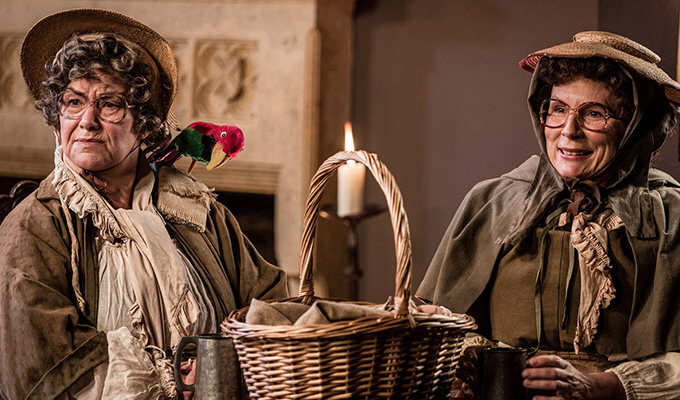 Published: 13 Dec 2017
What do you think?