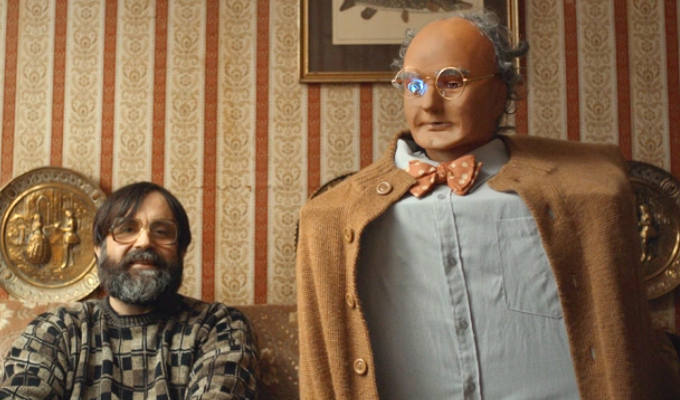 See Brian and Charles on us...
Brian and Charles, the quirky bittersweet comedy starring David Earl as a lonely inventor who creates a robot companion, is to hit UK cinemas on July 8.
But Chortle readers can get an exclusive early look at the movie at a special preview screening later this month.
It has already been screened at festivals, including the Sundance Film Festival London, where it won the audience award last weekend.
Earl stars as Brian - a version of his stand-up alter-ego Brian Gittins – who creates Charles out of a washing machine, and various spare parts. Charles is voiced by Chris Hayward, who co-wrote the script with Earl.
Heres' the trailer:
The movie will hit UK cinemas on July 8, after a stint on the film festival circuit, where it was lauded at Sundance.
We have 30 pairs of tickets to the screening, which will be held at an intimate and exclusive central London venue at 7pm on Tuesday June 28.
To enter the free draw for tickets, please complete the form below by 10am on Tuesday June 21. Those lucky enough to receive tickets will be notified later that day:
Brian And Charles is directed by Jim Archer, whose credits include the BBC comedy The Young Offenders.
The film is produced by Rupert Majendie for Mr Box, and Lynn Hunter, Louise Brealey, Jamie Michie and Nina Sosanya are also in the cast.
Published: 16 Jun 2022
What do you think?